Personalised Employment Pass vs Singapore Employment Pass 2021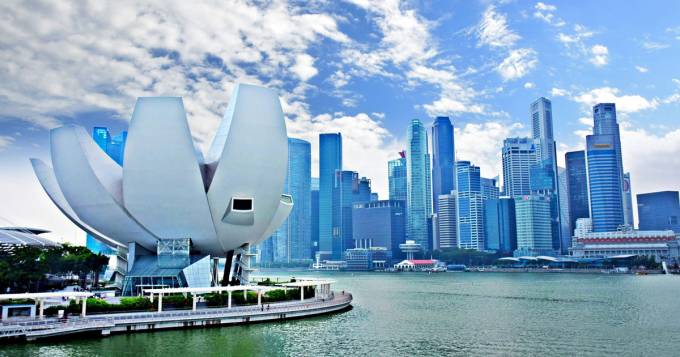 The Singapore Employment Pass (EP) is a work visa that allows foreign professionals with an opportunity to work in Singapore in certain specialized, managerial or executive positions. However, this commonly available work visa requires an employer to sponsor the applicant and the successful EP holder cannot change employer without a new employer having to make a new application.
Due to economic and political pressures, the Singapore government has also been revising and tightening the qualifying criteria for Employment Pass to make it harder for new applications and approvals especially for junior to mid level foreign executives. The minimum qualifying monthly salary for Singapore Employment Pass applications has been revised to SGD4,500 for candidates who are fresh university graduates while higher salaries are required for more senior and experienced candidates. Previously, the applicants were only assessed on the basis of their academic qualifications, professional skills and expertise and their salary. However, now foreigners applying for the Singapore Employment Pass are also assessed on the basis of social, economic and local employment impact they would cause on Singapore and its citizens.
Another change to the Employment Pass approval criteria is that Employers are required to post a job advertisement at the government managed job portal known as jobsbank or careerfuture. While an employer is previously required to run the advertisement for 14 days, this has been increased to 28 days recently. This is to provide more time for local candidates to apply and to be fairly considered first before an application can be considered.
Despite several changes made to the Singapore Employment Pass qualifying criteria, the Singapore government has not made any changes to less commonly available work visa category known as Personalised Employed Pass (PEP). As the word suggests, "Personalised" means the Employment Pass is personalized to the holder and the PEP holder is not sponsored by the employer. This type of pass category is targeted at foreign talent with skills set which are in demand globally and highly mobile foreign individuals. The Singapore government has reiterated that Singapore foreign manpower policy is not to deny any highly skilled foreign talent from working and adding value and raising the skills profile of the working population in Singapore. PEP eligible talent are welcome in Singapore in order to spur the development of local talent through skills transfer and opportunities for Singaporeans to work alongside them and learn at the same time. The availability of highly skilled foreign talent from a diverse background in Singapore is also an economic strategy to reinforce Singapore's position as prominent business and economic hub in Asia.
Personalised Employment Pass (PEP)
No employer sponsor is required unlike all other types of work passes. The approved individual is basically a self-sponsor pass holder and has the flexibility to choose to work for any employer but cannot be unemployed for more than 6 months. Personalised Employment Pass (PEP) can only be issued once for a maximum period of 3 years and thereafter the applicant needs to convert to EP or other types of visa. Existing high income EP holders earning in excess of SGD12,000 per month can also convert to PEP. Holders of PEP is not allowed to be directors of or start their own company. For applicants who have never worked in Singapore, their existing salaries must be the equivalent to no less than SGD18,000 per month.
There are no restrictions on the nationality of applicants as Singapore is opened to accepting high level talents from anywhere around the world. Unlike Singapore Employment Pass, there is also no restriction in terms of having to post a job advertisement at government job portal before an application can be made for PEP.
One of the key requirements of PEP is that the successful applicant cannot be unemployed for longer than 6 months anytime during the 3 year approved period. The PEP holder is required to inform the Ministry of Manpower once a new employer is found or once there is a change of employer. In addition, the salaries of PEP holder cannot be less than SGD12,000 per month .
Despite the COVID-19 pandemic, applicants residing overseas can still apply for Personalised Employment Pass if they meet the criteria. However, once an in-principle approval is obtained, they are required to apply for an entry approval first from the Ministry of Manpower before they can enter Singapore to collect their PEP and start looking for a job.
For more information, please visit:
https://jobplus.sg/singapore-employment-pass-n-work-pass-application/
https://www.mom.gov.sg/passes-and-permits/personalised-employment-pass/key-facts
1 March 2021
Copyright @ JobPlus Employment Agency MOM Agency Licence No: 03C4955 Tel: 65-68169888 Email: enquiry@jobplus.sg
19 Feb 2021
JobPlus
Re: Police freeze my bank account
They have gotten significantly more strict with the advent of CRS and the amnesty programs.



Posted in Credit Card & Banking in Singapore
Hi,

It will be my first time to try to apply for PR and would like to have a feel of my chances

Age : 37
Race : Filipino
Gender : Male
Marital Status : Single
Religion : Catholic
Education : Doctor of Medicine
had finished a Graduate Diploma from here (Singapore)
.....



Posted in PR, Citizenship, Passes & Visas for Foreigners
Hi everyone!

I'm Paul, a 37 years old French guy living in Toronto, Canada for the last 8 years (so dual citizen now).
All my career has been in procurement/sourcing and I'm now a senior IT sourcing manager in the banking industry in Toronto. To summarize: Master degree in a French business school .....



Posted in Careers & Jobs in Singapore
Re: PR Approval Chance in 2021
Posted in PR, Citizenship, Passes & Visas for Foreigners
Re: Domestic helpers working in close family members' home
Technically you cannot have the helper work in any location except the location where she is staying which is the address of the person who engaged her. The only way they can work at a close relative's house is if she is there with her employer as a gathering and then only light housekeeping. I .....



Posted in Domestic Helper & Babysitter Issues