How To Ship Goods To Singapore From Anywhere In The World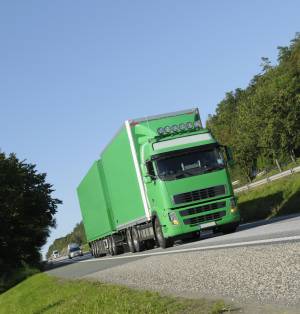 Singapore has become an increasingly popular destination to relocate to, for a variety of work opportunities and an improved quality of life. The city is known as a financial hub, with extensive shopping malls and diverse range of cultures. It is very clean and modern, offering an extensive range of things to do and high quality healthcare facilities. This makes Singapore an ideal destination for relocating with your whole family. If you are sending your personal possessions, business supplies or someone else's goods abroad for them, here's some essential information you need to know.
It is possible to get next day delivery service if you use the right provider, although its availability will depend on where you are currently located. People ship goods to Singapore from all around the world, but some of the most popular locations to ship goods from include the UK, Australia and China. Next day delivery is a highly convenient service for a number of purposes, perhaps you do not want to be waiting weeks for your home furnishings to arrive, or you need to send some important equipment to your businesses' Singapore office urgently. However, it is important to do your research beforehand, as some shipping providers don't ship from all locations or provide a next day delivery service.
Regularly shipped items include bikes, sports equipment, clothes, furniture and computers. This is because they are large items which cannot easily be transported within typical airline baggage size and weight requirements. There are some restrictions on items which you are allowed to send to Singapore. The following items are restricted and may not be allowed entry, unless they have been authorised from the appropriate organisation:
Fruit and vegetables
Meat products
Plants and endangered wildlife
Animals, birds, ornamental fish
Medicines
There are numerous other items which are restricted or prohibited, so it is important to research the latest list before putting your goods into boxes in case they are not allowed to enter the country.
The time the shipping process takes varies depending on your location. There are 6,818 miles between the UK and Singapore, so if you are shipping goods by sea you can expect it to take a month on average. This method will have your goods delivered to the port, so you will still have to arrange onwards delivery to your personal address or business address in most instances. Air freight is typically quicker, although the availability of this service depends on the provider you choose. Many freight forwarding companies will offer to assist you in finding a reliable local delivery service to complete your shipping.
When shipping goods to Singapore, whether you choose to use sea freight or air freight, it is essential to have appropriate insurance. This will protect your belongings in case there are any delays or something gets lost. Most providers will offer a suitable insurance policy to cover your goods while they are in transit, this will save you any additional hassle.
25 Jul 2017
Damien Troy
Re: Working from home decreasing or increasing productivity?
WFH needs lots of discipline! Easily will drift off to the bed, TV, games and more ...

Agree with the others that WFH + HBL for kids = nightmare!!!



Posted in General Discussions
Re: Would a US bought TV work in Singapore?
I think it would work if you convert the voltage, then it depends on whether the channels are available in your area. might help regarding VPN issues



Posted in Computer, Internet, Phone & Electronics
Re: When do you think we can stop wearing masks?

does this mean we're all pretty much doomed to wear masks while outside until there are 0 cases islandwide?

I'm afraid it'll probably be mandatory for some time, even beyond a zero case period. The approach here is .....



Posted in General Discussions
Re: Extend STVP after pass cancellation due to Covid-19 flight cancellations.

@serenoli, they gave her the extension for 30 days


Hi Jaychen,

After your wife extension for 30 days which is until April 30, did she manage to go back to your home country? If no, did you apply for STVP extension again? .....



Posted in PR, Citizenship, Passes & Visas for Foreigners
Re: 15 minutes high intensity workout at home
1 to 2 kg? Over what kind of time frame?



Posted in Beauty, Health & Fitness