How To Spend Your Weekends In Singapore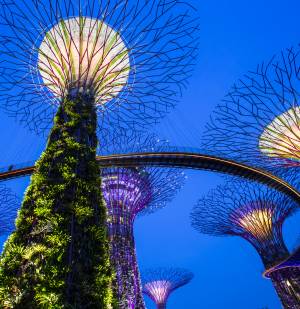 If you're looking to relocate to Singapore, you'll no doubt have a host of questions you'll want to answer before you commit to such a life changing decision. From where to live, including accommodation, and an understanding of all the country has to offer. Relocating and living in another country brings many new experiences and questions, but also huge exciting opportunities for you to immerse yourself in an entirely new culture. Below we've listed our top tips for how to spend your weekends in Singapore.

Gardens by the Bay

One of the most popular and stunning attractions in Singapore are the Gardens by the Bay, where you can try a range of activities including: kite-flying, exercising and relaxing into the beautiful surroundings with a picnic. While Singapore is a major, hectic city you'll be amazed by how tranquil the gardens feel to zone out and enjoy your space. There are regular music festivals held in the Gardens which are spectacular events to enjoy in the lush green surroundings.

Brunch

There are several brunch destinations you can hit in Singapore during the weekend, enjoying relaxing into delicious food and drinks with friends. The stunning brunches in Singapore are great to celebrate a special occasion, or as a regular monthly catch up. If you have visitors staying, brunch is a great way to introduce them to some of Singapore's best restaurants and cafes. Popular places to brunch in the city include, Oscars which serves a stunning array of seafood - oysters, incredible crab creations and sashimi, or the restaurant's famous roasted duck. There's also an incredible 4 metre long salad bar if you're looking to fill up on all your nutrients. Long Chim is also a great brunch spot to check out. Situated at the Marina Bay sands resort, this stunning Thai inspired brunch will let you taste new dishes in a luxurious setting.

Hit the mall

The malls in Singapore are among some of the best in the world, offering visitors stunning retail estate to shop, eat, watch movies and date in! Two of the largest malls include VivoCity and Ngee Ann City, and you can choose to stay in the heart of the city or head out to the suburbs, depending on the shopping you wish to do! If you're looking for something to do with the family, Marina Square and Downtown East malls are full of family friendly activities, including state of the art cinemas, popular restaurants and bowling alleys.

Beautiful beaches

Another great way to enjoy your weekends in Singapore is to hit the beach. With its tropical climate, stunning white sands and turquoise waters, Singapore's coastland and tiny neighbouring islands have plenty to offer for a day relaxing in the sun. Check out Siloso and Tangjong beach if you're looking for a busy, vibrant atmosphere, or if you want somewhere quieter to unwind check out Palawan. Don't forget to look the part with the latest designer swim shorts at Thomas Royall.

If you're an expat living in Singapore, then Singapore Expats is your perfect destination for all your residential needs. From information regarding relocating to Singapore to living in the beautiful country, we have all your enquiries covered. There's also a forum where other Expats, or people considering making the move to Singapore, can post questions and join in the discussion.
27 Jul 2017
Damien Troy
we have Universal Promotion free 100% bonus (5 rollover)
www.onbet168.com
-This promotion is open for onbet168 register players
-minimum deposit SGD/MYR50 free 100% bonus
-Deposit and Bonus must rolled over x 5 before withdrawal
FOR EXAMPLE:
Deposit SGD/MYR 50 + Bonus 100% = 100
*Rollover: 100 x 5 .....



Posted in Entertainment, Leisure & Sports
hai. we are Singapore online casino
if you have interesting betting can live chat us
www.onbet168.com



Posted in Entertainment, Leisure & Sports

No restriction on the UK side based on your medical condition, not even asked.
However, you better check if your GF/wife-to-be is able to hit all the points required to sponsor you. Is she earning at least £18,600/year for the past 6 .....



Posted in Strictly Speaking
Need advise on pre-school, living location, and language classes
Hi All,
My family and I plan to relocate to Singapore by December 2019 and we are a bit divided on the following subjects:
1. pre-school for our son (2.5yrs old)
2. living location. Ideally, we would like to be located close to the school to allow my spouse easy commute to drop off and pick up, or .....



Posted in Relocating, Moving to Singapore
Re: What did you guys bring when relocating? - 2019
If someone else is paying for your shipping, then perhaps you'll want bring your stuff over. Otherwise, it can get very expensive. A large home, taking up a full container, can cost $20,000 or more.



Posted in 30's Club