Opening a Bank Account with Tourist Visa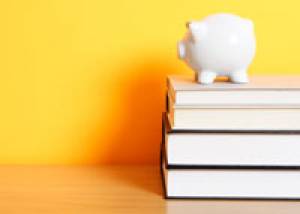 I'm currently living in Bali but plan on returning home to Europe later this year for a couple of months before moving either to Malaysia or Singapore.

I want to open a bank account with online banking facilities in one of those countries before going back, I contacted all major banks I found via the internet and DBS Singapore seemed most eager to take my money so far.
Quote:
You may consider applying for the DBS Savings Plus account for foreigners. The DBS Savings Account - For All Foreigners is an account for your day-to-day banking needs.

However, please be informed that all foreigners who are not working/living in Singapore and wish to open an account with us for the first time, will need to be present at any DBS branch with their passport. In addition, all account opening are subject to the approval of the Bank.

I've searched for this topic and found a wide range of opinions/experiences varying from "impossible without working/residency permit" over "possible, need to have a sponsor/recommendation letter" to "just walz in with your passport, no problem".

I hope I can find some recent and helpful answers here.

Thank you all in advance!

edit:

UOB just sent me this:


Quote:
Foreigners / Spouse (not working Singapore)
Passport; and
other form of more permanent identification e.g. identification cards or social security passes etc;
Original Residential Proof (Can be the form of driver's license, Identity Card or latest bank statements, utility bill, phone bill that shows customer's name & address in English)
A Letter of Reference from a reputable Bank whereby customer is currently having an existing banking relationship or a letter from an Introducer (the introducer must be an existing UOB Singapore account holder/known to the Bank)
Initial deposit of SGD$1,000.00
Please note that the provision of the above documents does not automatically indicate that the Bank will accept the account opening for customer. The approval of the account opening is at the Bank's sole discretion and the Bank reserves the right to reject the account opening without disclosing any reason.

which sounds a bit less welcoming but still ok
Source: Singapore Expats Forum
Singapore Expats Forum
If there are many already incorporated in Singapore then obviously there are experts already here who know how to set it up. Maybe you aren't talking to those who know. I cannot believe those already set up were able to do it without any legal help and if they did, maybe you are not contacting the .....



Posted in Business in Singapore
I don't understand what you are trying to say with your cryptic message.




"there are .....



Posted in Business in Singapore
Re: May 1, 2021. Covid 19 community cases. What Happened?
Vietnam is now doing 21 day quarantine.



Posted in General Discussions