Renouncing Singapore Citizenship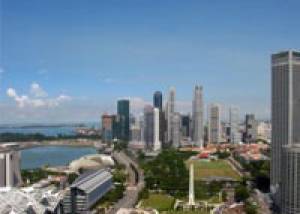 If you are renouncing your SG citizenship, go to CAB ICA for doc papers. It will be send out to you via snail mail .

Once you received the papers, you have to get your newly acquired foreign citizenship/PP notarised by Public Notary or SG officials at their foreign Mission. Justice of Peace is NOT allowed to notarise these docs.

Return your Pink IC and SG PP together with the certified docs to CAB ICA.

It will take 6 weeks to process , you will received it via snail mail on that day it turns 6 weeks. Then withdraw your CPF monies by downloading the docs. The same process as above begins. It takes 3 weeks once they received the doc for vetting then on to the account department.
You should be able to see the monies in your local account on the 3rd week.

The speed is the same for either male or female. No diffs

What will hold it back if you have male child or fines or tax not submitted prior to renunciation. Anything to do with the gahmen agencies which makes you liable in the court of law in SG will hold back your renounciation. Or you are migrating to West Malaysia, you need to confirm you are not coming to SG . There is a 7 years self imposed banned if you are going to West Malaysia. (Do not worry it is not listed but this is the norm)
Source: Singapore Expats Forum
Singapore Expats Forum
Re: Canadian International School
I appreciate everything you have added here in this post.



Posted in Parenting, Family & Schools
Re: Information on Singapore Income Tax

yes, EP holders not require to contribute CPF.


Once upon a time in the past, EP holders WERE required to contribute to CPF. This was back before 1995. On 1 Aug 1995, New Employment Pass holders were no longer required to pay .....



Posted in Careers & Jobs in Singapore
Re: Foreign Spouse first extension STVP or LTVP?

Why don't you phone up the ICA and ask them what could be the reason. I think there is a certain window during which you can apply for renewal of the STVP. I believe, they usually tell people to renew within a week from the expiry of .....