5 Best Ways to Send Money to Singapore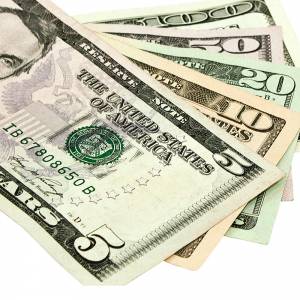 Knowing what are the recommended ways to send money to Singapore is always going to be a good thing to know. This info becomes even more important, when for example, you need to urgently send money back to your family living in Singapore, or, you need to pay someone you're doing business with in the region.
Back in the day, there weren't that many money transfer options to choose from, plus, the majority of people still relied on opening a traditional bank account to send or receive cash. However, nowadays things have changed for the better. The online financial services available that can help you transfer money into Singapore have become, more simplified and faster to do online transfers.
Whilst you have so many choices (online companies vs traditional banks) at your disposal, you ultimately probably want to find the most reliable option and one with the cheapest fees.
We've done some research for you to help you quickly discover what are the five best ways to send money to Singapore.
1. PayPal
You couldn't make a top of transfer services without including the well-known, worldwide popular PayPal method. PayPal requires you to follow a few easy steps for effectively sending your chosen amount. First, you will need to enter the receiver's number or email address, together with the amount you wish to transfer (choosing currency as well). Select your preferred payment method, and track your transaction until the recipient gets a hold of the money. What's great about PayPal is that there are no transaction fees, but you will have to pay for currency conversions, so make sure to check out their rates in advance, if you choose this method. What brings PayPal to users' attention, besides the convenience involved, is the security revolving around the transaction. The platform maintains your financial information encrypted, so if you are transferring money to someone you might not entirely trust, you won't have to deal with any worries. It does take up to five business days for the receiver to be able to draw the amount, which might come as a downside.
2. Western Union
Western Union has been around for a while and it continues to be a top choice for people who want to send money internationally. This transfer service has access to a wide list of countries and cities around the world, Singapore included. With high market longevity, transfers via Western Union can be characterized as safe most of all. You can use this service to send money online directly to your chosen recipient's bank account, or to one of the company's agent locations, if the recipient prefers a cash on the go pickup. All you need to do is set up an account, select your preferred transfer method, add the required information on the receiver and payment and you are good to go. Usually, Western Union's fees will not exceed a 9 dollar fee. However nowadays, if you look for the right shopping reward, coupon and deals websites, you might even get discounts on some fees for various transfer services. So make sure to check if you find any offers available in advance.
3. TransferWise
One option relatively new on the market, but growing in popularity rapidly is TransferWise. This service facilitates easy transaction, taking out the hassle that was usually linked to international money transfers before online methods have become so advanced. What you need to do is use your credit or debit card, being possible to pay in your own currency, TransferWise will convert to your recipient's currency, charging a mid-market rate usually, the amount being delivered to the receiver's local banks account. Everything goes extremely fast with TransferWise this being the reason why so many people are resorting to this service lately. Although their currency conversion rates are maintained reasonable, at a mid-market level, make sure you do check out the exact amount of money that will go on conversion before actually transferring. TransferWise will show you the overall transaction fee, including conversion rates, before the amount is being sent out.
4. OFX
International money transfers are also made possible in an easy manner through OFX, and you can easily reach this conclusion by finding out just how many people are actually using this service on a daily basis. You will need to start by opening an account at OFX, and you will be then contacted by one of the company's representatives. The customer service of OFX is on point, which means you will be granted with a personalized approach for your transfer, your needs being discussed and taken into account from the start (this can be a positive thing for regular, long-term transfer requirements). Depending from where you will be sending money, the amount can reach your recipient's account in even as little as one business day. The minimum amount you can send is however 2,000 dollars. Every transaction under 10,000 dollars will require the payment of a $15 fee, those that surpass that amount being free of charge.
5. WorldRemit
With WorldRemit, you can send money to any Singapore bank in less than three working days. This service uses the most advanced technology to ensure users of high security, and it has been reviewed by over 60,000 people with a five star rate. WorldRemit is known for being transparent regarding their transaction and conversion fees, and they do have some of the lowest rates on the market. You can complete the transaction from your preferred device, whether it's your computer or your smartphone.
Regardless of why you require money transfer services to Singapore in the first place, being aware of the safest and most convenient options available on today's market will certainly simplify things for you. The above state methods seem to be the most frequently used ones, coming with a wide range of strong benefits. Whether you decide on or on, you can be certain that your amount will arrived fast and securely to your recipient. Nowadays, sending money abroad has been simplified, but with so many options , you still need to do some research in order to select the most suitable one. and these 5 methods should remain on the top of your list.
09 Jul 2018
Singapore Expats
Benefits of using the best mini stepper?
If you enjoy exercising at home, a can be a great piece of equipment. Most of them not only save small space, but also provide relatively effective training. Here's more information on mini steps and some tips.

There are .....



Posted in Aesthetic Enhancement & Cosmetic Surgery
Re: Recommend general surgeon/clinic


Wasn't BBCDoc able to answer your questions, neither here or via PM?


He asked me via PM and i had explained in detail


And also .....



Posted in Staying, Living in Singapore
Re: Recommend general surgeon/clinic

Wasn't BBCDoc able to answer your questions, neither here or via PM?


He asked me via PM and i had explained in detail



Posted in Staying, Living in Singapore