Brazilian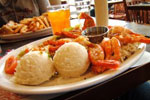 Singapore Expats comprehensive restaurant listings in Singapore power by hungrygowhere.com, includes address, contact number, type of cuisine, reviews.
Please contact us to advertise.
Re: [CANDIDATES WHO REQUIRE WORK PASSES NEED NOT APPLY]

just giving a tip....
all job posts in sg.indeed have this sentence "candidates who require work passes need not apply".
It doesn't matter !
I managed to get a job offer from there even with that sentence (its default, not put up .....



Posted in Careers & Jobs in Singapore
Re: Will SIA make it through the pandemic?

Say goodbye to the A380. Costs too much too operate and too hard to fill the seats.


I agree, it was on it's way out before this crisis. Interestingly, A380 captains still expect to fly again.

QANTAS have already .....



Posted in Business in Singapore
Re: PR approval chance in 2020

Dear Community,

My PR application is now pending for more than 11 months.
Maybe some of you can give your 2 cents on this:

Nationality: German
Ethnicity: Caucasian
Pass: EP 3rd renewal coming up
Age: 34
In SG: since 2015
Salary: .....



Posted in PR, Citizenship, Passes & Visas for Foreigners
Re: EP pass is in Pending status since 4 weeks.
EP applied on 10th Aug.
Still pending.



Posted in Careers & Jobs in Singapore
Re: My Job Offer was Withdraw because of Covid, and I have Tuition Grant to fulfill

Hi,
I'm not sure if this is the right Topic that I should choose (Careers and Jobs) because this matter also cover about Education in Singapore, I'm sorry in advance.

Just a quick profile,
I'm an International student that .....



Posted in Careers & Jobs in Singapore