Russian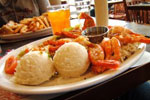 Singapore Expats comprehensive restaurant listings in Singapore power by hungrygowhere.com, includes address, contact number, type of cuisine, reviews.
Please contact us to advertise.
52

19
Re: Married a Work Permit Holder

The thought processes, I think, is that they are afraid of diluting the gene pool here, when the developed world already knows that it's too inbred already and needs an injection from the outside world.


I reckon the .....



Posted in Relocating, Moving to Singapore
Re: Married a Work Permit Holder
If I were in your situation, I would keep trying all ways and means to appeal to stay in Singapore, but at the same time work on a plan B, such as emigrating to a 3rd country.

I always believe, where there's a will, there's a way. My wife and I went through many, many years of struggle to be .....



Posted in Relocating, Moving to Singapore
Chinese Native Speaker to exchange your English
Hi Expats,

I am a Chinese native speaker(Female), and i can speak english at an average level after passing China's University Exams.

Staying in Singapore for several years, and working and staying with Chinese friends, I didn't improve too much about my speaking.I need to practice speaking and .....



Posted in Language Exchange
EP Processing Time Feb 2021 / Mar 2021
Hi all,

Was wondering what experience people have had with applying for an EP in Feb/Mar this year.

I'm almost 2 weeks into the wait so fingers crossed it works out soon. Anyone had any unexpected delays?



Posted in PR, Citizenship, Passes & Visas for Foreigners
Re: Signaling a driver about their headlights

Over the years I have had a few occasions to come across drivers here who are driving down the road and forgot to turn on their headlights. When I encounter this I switch my own headlights on and off, which is what we do in the U.S. to .....



Posted in Leisure Chat, Jokes, Rubbish