Malay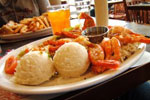 Singapore Expats comprehensive restaurant listings in Singapore power by hungrygowhere.com, includes address, contact number, type of cuisine, reviews.
Please contact us to advertise.
No Results Found!
I'm bankcurpt I recently applied for my wife ltvp got rejected. Cos I didn't pay regularly to OA, what should I do?



Posted in PR, Citizenship, Passes & Visas for Foreigners
Re: Working Holiday Pass taken too early
I think that in a sensitive situation like this your best bet is to call them and check, hopefully they will understand the situation. May I ask how you found your internship from abroad? I am also trying , any help would be very much appreciated. Thanks



Posted in Moms-to-be & Moms Group
Anyone going for medical checkup on 28th Jan for work permit?



Posted in Airline Careers
Re: The "good wine deals" master thread
Posted in Staying, Living in Singapore


Hi, I'm wondering if the medical checkup (in sg) 's time is being allocated by SIA or you can go at any timing? Thank you!!


You only need to choose the date of .....



Posted in Airline Careers