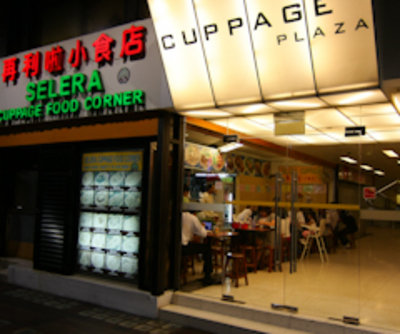 Selera Cuppage Food Corner

1 / 8
Selera Cuppage Food Corner offers some of the best Malay, Indonesian and Local cuisines in Singapore, serving a tantalising collection of dishes that are suitable for casual dining and group gatherings. Prepared using only the freshest and most delicious ingredients, every dish in the menu is bound to satisfy your taste buds.
Located at Cuppage Plaza and just a few minutes from Somerset MRT Station, Selera Cuppage Food Corner is an ideal place where families and friends can enjoy delicious yet affordable dishes in a comfortable and friendly atmosphere.MUST TRIES: Items to look forward to include Beef Fried Rice, Salted Fish with Chicken Claypot Rice, Fried Seafood Kway Teow with Gravy, and a lot more.
Hours:

Daily: 10:30 - 22:30
Address:
5 Koek Road, #01-11 Cuppage Plaza
Cuisine:
Asian, Indonesian, Local, Malaysian, Singaporean





What do you mean 4 lines? It is just a table, with each person added to the application in a separate row and the .....



Posted in PR, Citizenship, Passes & Visas for Foreigners
Re: Spending majority of year in Sing as a Retired Tourist?

TBH, I can't imagine spending the majority of the year in Sing as a retired tourist. What in the world would you do with your time? Unless you have family here or something?


How would it be any more boring here than any .....



Posted in Relocating, Moving to Singapore
Most newcomers to this forum are phony, so you'll have to do better than hello.



Posted in Entertainment, Leisure & Sports