Taiwanese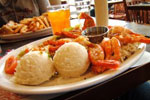 Singapore Expats comprehensive restaurant listings in Singapore power by hungrygowhere.com, includes address, contact number, type of cuisine, reviews.
Please contact us to advertise.
Hi Verl,

I'm Bruce Williams, a new expat in this forum.

I just saw your question and it makes me think that you're a big cricket fan.

If you're a fan of Asian cricket leagues, as am I.

You must be familiar with PSL (Pakistan Super League)

They're holding their 5th series next month. If you're .....



Posted in Entertainment, Leisure & Sports
Posted in 20's Club
The Tips on Colonic Irrigation Hydrotherapy
Detoxification of a body is a necessary act for its effective functioning. There are many ways in which a human body can be detoxified. These include lymphatic drainage massage, salt bath, dry brushing, body wraps.



Posted in Beauty, Health & Fitness
Re: The "good wine deals" master thread
No guts to respond, delete instead.

Believe it or not I'm trying to make this forum better, since the moderators and developers seem to clueless. For example using the site as your personal chatroom is a great way to destroy a forum.



Posted in Staying, Living in Singapore
Re: Tanglin Trust School - what's good / not so good ? ?
Where are you currently staying? What area are you working in?



Posted in Parenting, Family & Schools