Filipino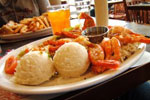 Singapore Expats comprehensive restaurant listings in Singapore power by hungrygowhere.com, includes address, contact number, type of cuisine, reviews.
Please contact us to advertise.
Re: How to Apply Singapore PR | 98% Success Rate
Do you think everyone else who replied on this thread realized that was an ad? Do you know any other forum where paid ads are allowed in regular threads?



Posted in PR, Citizenship, Passes & Visas for Foreigners
No restriction on the UK side based on your medical condition, not even asked.
However, you better check if your GF/wife-to-be is able to hit all the points required to sponsor you. Is she earning at least £18,600/year for the past 6 month?

Also, you cannot just get married and move here, you .....



Posted in Strictly Speaking
Re: Bali or Phuket for holiday

Would Bali or Phuket be a nicer place for holiday? Food, shopping, people...


Are you the same person who created abbby user account in 2005?



Posted in Travel & Holidays




Hi!! Omggg same here still nth!! Yours is longer than me!!! Did you try contacting them??? I think I'll try to give them a call later!

Yes but I .....



Posted in Airline Careers
Re: How to Apply Singapore PR | 98% Success Rate
If it's posted by Admin, what would a normal person think. You are the only one who seems oblivious. Oh, sorry.