Burmese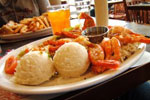 Singapore Expats comprehensive restaurant listings in Singapore power by hungrygowhere.com, includes address, contact number, type of cuisine, reviews.
Please contact us to advertise.
The carpet cleaning experts love to use expatriates for their industrial processes.



Posted in General Discussions
Changes to Australia CGT for Expat Ozzies
PNGMK, you are probably already aware of this but I'm posting it just for any other Ozzies who may be reading the board.

https://www.mondaq.com/australia/Tax/878810/How-Will-Australia39s-New-Legislation-On-Main-Residence-And-Capital-Gains-Tax-Impact-Non-Residents



Posted in Property Talk, Housing & Rental
Re: Waiting outcome for Citizenship Application....
I'd like some opinions on this.

I'm a PR (Indian citizen and race) and I've been living in Singapore since I was 6 months old. I've served my national service and ORDed in December 2013. Though I've applied for citizenship, I've been rejected. I don't have any negative records such as any charges .....



Posted in PR, Citizenship, Passes & Visas for Foreigners
Mine approved after 19 months. Then again as the pros have countlessly mentioned time has no bearing on the outcome.

Sent from my SM-G975F using .....



Posted in PR, Citizenship, Passes & Visas for Foreigners
A search of this forum will turn up numerous instances of 18 to 24 month waits. And the wait has no bearing on the approval or disapproval. We've seen both.