Mediterranean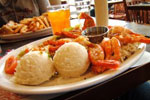 Singapore Expats comprehensive restaurant listings in Singapore power by hungrygowhere.com, includes address, contact number, type of cuisine, reviews.
Please contact us to advertise.
Re: PR approval chance in 2020
Singapore is Nice place, i have been there many times



Posted in PR, Citizenship, Passes & Visas for Foreigners

Thanks for the tips! Suede looks great but I typically try to avoid buying suede as it's quite difficult to maintain and clean.


Yes, that was my issue as well. I loved how it looked but found that it scuffed so easily so I .....



Posted in General Discussions
Thanks, where can I buy these?

Edit: looks like Guardian has them, I will definitely give it a try.



Posted in Beauty, Health & Fitness
Re: PR approved for Family but currently Overseas


Hi i was in the same situation Sep last year. You can get the IPA extended but definitely have to be in SG physically to complete the formalities as there will be .....



Posted in PR, Citizenship, Passes & Visas for Foreigners
Re: PR Application 2021 possibility

Hi All,

Im Jana from Sri Lanka. Since 2015 im working in Singapore and currently, I'm in S Pass. Recently(6 months) married to Singapore Citizen (born in Singapore) and we purchased a Flat (HDB) as well. My wife applied for My PR .....