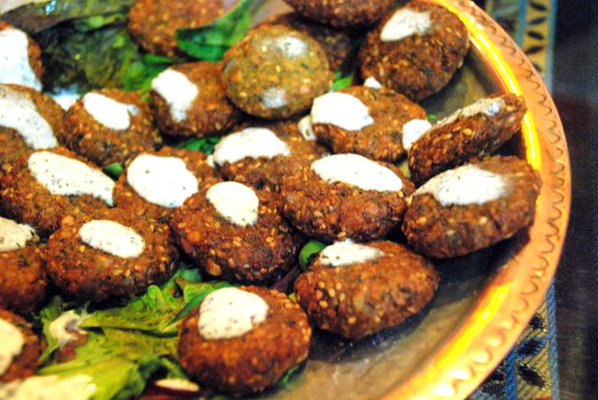 Alaturka

48 / 64
Alaturka offers some of the best Turkish and Mediterranean cuisines in Singapore, serving a tantalising collection of dishes that are suitable for fine dining and group gatherings. It presents a selection of hot and cold appetizers, Turkish pizzas, grilled meats, house specialities and many other dishes, so there is something for everyone on the menu.Located along Bussorah Street, Alaturka provides an intimate and tranquil atmosphere to make one's dining experience relaxed and truly memorable.Alaturka is a purveyor of fine Mediterranean dining from esteemed Turkish Chefs. They make every dish with meticulous preparation using only top quality ingredients to bring out the right balance of flavours.MUST TRY: Items to look forward to includes Somon Steak, Tas Kebab, Musakka Chicken, Falafel and a lot more. Wrap up your meal with some mouth-watering desserts such as Baklava and Krem Karamel.They also offer beverages such as soft drinks, juices, tea and coffee, which are perfect to complement your meal.
Hours:

Daily: 11:00 - 23:00
Address:
16 Bussorah Street
Cuisine:
Mediterranean, Middle Eastern, Turkish, Western
Re: PR Approval Probability 2022
I suspect that Covid might have prompted more Malaysians than ever to apply, raising the bar for everyone else. So an increase in rejections might have more to do with the number of Malaysians in the queue (we know who gets ultimate priority).



Posted in PR, Citizenship, Passes & Visas for Foreigners
Re: PR Approval Probability 2022
Their fields of research are diverse. Cancer, ageing, neuro, etc. Even the "hot" fields don't guarantee anything.



Posted in PR, Citizenship, Passes & Visas for Foreigners
Re: PR Approval Probability 2022
Maybe it depends on their area of research. Anyway, I guess the take away is that there are some factors which might give you an edge, but still nothing is guaranteed.