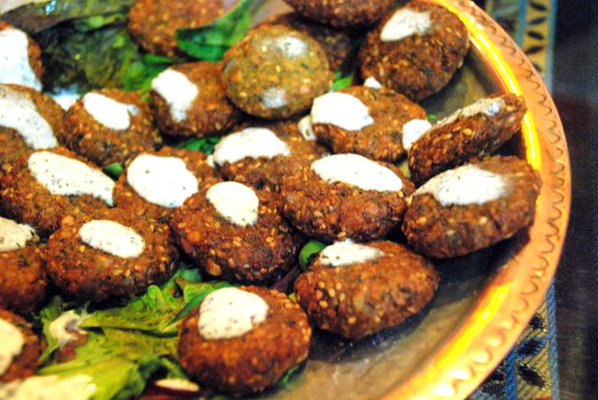 Alaturka

48 / 64
Alaturka offers some of the best Turkish and Mediterranean cuisines in Singapore, serving a tantalising collection of dishes that are suitable for fine dining and group gatherings. It presents a selection of hot and cold appetizers, Turkish pizzas, grilled meats, house specialities and many other dishes, so there is something for everyone on the menu.Located along Bussorah Street, Alaturka provides an intimate and tranquil atmosphere to make one's dining experience relaxed and truly memorable.Alaturka is a purveyor of fine Mediterranean dining from esteemed Turkish Chefs. They make every dish with meticulous preparation using only top quality ingredients to bring out the right balance of flavours.MUST TRY: Items to look forward to includes Somon Steak, Tas Kebab, Musakka Chicken, Falafel and a lot more. Wrap up your meal with some mouth-watering desserts such as Baklava and Krem Karamel.They also offer beverages such as soft drinks, juices, tea and coffee, which are perfect to complement your meal.
Hours:

Daily: 11:00 - 23:00
Address:
16 Bussorah Street
Cuisine:
Mediterranean, Middle Eastern, Turkish, Western
Re: Service apartment for long term stay

There is one called Great World City Service Apartment. It is in the city center and is connected to mall, supermarket and Subway station. I stayed there when I came first to Singapore 7 years before.


I know several people .....



Posted in Relocating, Moving to Singapore

Hi All,
I moved to a landed property about 1.5 years ago. Three weeks after we moved in, the landlord sold the property. As we had a two-year lease, we were not concerned. The new landlord came to meet us and let us know that they would .....



Posted in Property Talk, Housing & Rental
Posted in Property Talk, Housing & Rental