Dim Sum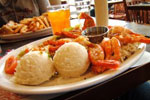 Singapore Expats comprehensive restaurant listings in Singapore power by hungrygowhere.com, includes address, contact number, type of cuisine, reviews.
Please contact us to advertise.
Re: COVID-19; "Film: GASLIGHT, 1944"
free and the best and newest films in nilimovie:
https://nilimovie.ir/cat/films/



Posted in Entertainment, Leisure & Sports
Re: PEP processing time (personal employment pass)
Hi all,

First time user and poster here. I recently applied for PEP on 24 July for myself and DP for my wife and 17 month old son at the same time.

I realized after submission, that I put 60 months instead of 36 months for my wife and son's Dependent Pass application. Should I reapply for my .....



Posted in Relocating, Moving to Singapore
Amazon to buy 16% stake in Deliveroo
Certainly good news especially from my favourite company Amazon. Does this apply to Singapore? I presume so..?

https://www.channelnewsasia.com/news/business/amazon-gets-approval-to-buy-16-per-cent-stake-deliveroo-12989566?cid=fbcna



Posted in Business in Singapore
Re: PR approval chance in 2020
Hi everyone!
Please help me rate my chances.

Filipino
Male
35
Single
S-pass
Been here working in Sg For 9 years
Healthcare sector: Senior Staff Nurse
Basic Salary: 4,100
Annual Net: 70k
Applied Once 2016- rejected
Applied again this January 2020- awaiting for the result u til now
Latest 2020 tax .....



Posted in PR, Citizenship, Passes & Visas for Foreigners
Re: [Guide] PR Approved - now what?

1. I was able to use collection at nearby Singpost. It was available for collection 5 business days after my issuance at ICA.
2. That is correct. Almost all of the Singpass information will be automatically ported over. If it's not .....