Dim Sum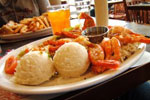 Singapore Expats comprehensive restaurant listings in Singapore power by hungrygowhere.com, includes address, contact number, type of cuisine, reviews.
Please contact us to advertise.
Hi all,

Just wanna ask if anyone has successfully applied and gotten their ltvp during this period?

My fiance (prc) and I (sc) were planning to rom this Sept and apply Ltvp after that. We have already gotten the LLE in Oct 2019, but we are not sure with the current situation and given that she .....



Posted in PR, Citizenship, Passes & Visas for Foreigners
Can Anybody Help Me To Solve My Problem
Which App is better facetime or skype?



Posted in Computer, Internet, Phone & Electronics
what kind of toys? Action figures for display and later sell for high price?

or toys for kids ?



Posted in General Discussions
Re: PAP vs WP. WP now hold 10 seats.
Nah, PAP will not reduce PR , SC whatever EP. They will increase partly because they want to push further is all about Money end of the day. Reserves been used , is time to top up back trying and getting ways to fill back the reserves.


IF this GE , is more than one GRC been won by Opposition and .....



Posted in General Discussions
Re: look for a direct transfer maid to take care infant


MOM won't approve unless you're a Singapore citizen.


Have maid agencies been informed?

Yes, agencies are aware of this



Posted in Domestic Helper & Babysitter Issues