Taiwanese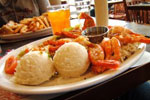 Singapore Expats comprehensive restaurant listings in Singapore power by hungrygowhere.com, includes address, contact number, type of cuisine, reviews.
Please contact us to advertise.
US Notary in Singapore other than US consulate
Has anyone had trouble closing on property in the US these days? My dad is in Singapore and he's trying to purchase a home in US. Everything is fine with loan except that the US consulate is not conducting any notary services due to the pandemic. He's unable to close on the house because we can't .....



Posted in Property Talk, Housing & Rental
AWS Training in Chennai | Certification | Online Courses
Data science Data science is related to data .....



Posted in Education & Enrichment Courses for Children
Re: Need serious advice on our ROM / LTVP

S pass is also 30 day SVP.


Plenty of time to get married if you follow PNGMK's advice.



Posted in PR, Citizenship, Passes & Visas for Foreigners
Yes throw it away.

If you need a printer get a Brother Laser Jet. No personal experience but that was a recommendation on a Linux forum I was reading. Simple, cheap and reliable. Not suitable for colour or photos.



Posted in Computer, Internet, Phone & Electronics
Hot spring in Singapore. Anyone?
As the subject suggested.

Planning to go hot spring during one of the weekends in the upcoming weeks. Anyone interested?

Additional information
FREE entrance as this is a public amenity



Posted in 20's Club