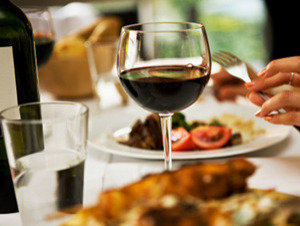 Marché Mövenpick

51 / 82
The HungryGoWhere team is here to help you. Listed below are this eatery's available take-away and delivery options.

Delivery:
Marché Mövenpick is offering delivery via the following options:
https://order.marche-movenpick.com/en_SG/

Take-away:
Marché Mövenpick is offering take-away via the following options:
https://www.marche-movenpick.sg/en?overlay=nnnBVCwRZfaOvQKZ
MUST TRY:Baby Spinach with Bacon and Sliced Onions Tossed in Strawberry Vinaigrette, Beef Short Ribs Served with Baked Potatoes, Caesar Salad with Air-Dried Black Forest Ham, Chicken Goulash Soup with Garlic Bread, Cream of Brocolli Soup with Garlic Bread, Oven Baked Sea Bass Fillet with Fingerling PotatoesMarche Restaurant offers some of the best European and Western cuisine in Singapore, serving a tantalising collection of dishes that are suitable for family gatherings and large group. From salads, pastries, and desserts its extensive menu is reflective of the restaurant's efforts to cater to every palate.The restaurant is located in313@somerset along Orchard Road. Their dining concept is styled around a traditional European marketplace, where diners order and collect their meals from the stalls they prefer. The culinary includes fresh and vitamin-rich salads variations, crispy gourmet pizzas combined with seafood and pasta, and vegetables or meat with savoury sauces.
Hours:

Mon - Thu: 11:00 - 23:00
Fri: 11:00 - 00:00
Sat: 09:30 - 00:00
Sun: 10:00 - 23:00
Address:
313 Orchard Road, Level 1 Discovery Walk 313@Somerset

The difference in places like the US is that the public transport system is not nearly as advanced as it is in Singapore so a lot of times if you don't have a car .....



Posted in Certificate of Entitlement (COE)
Hi to all!I'm the main tenant of our unit. I informed one of the tenant :-| that she will not be renewed or she will be end of contract.But she response to me that she stay longer to the unit and I don't have the right to end her contract. I already informed the owner/landlord for this matter .....



Posted in Property Talk, Housing & Rental
Undecided for Relocating to Singapore
Hi all,

I have been offered a chance to relocate to Singapore from Hong Kong in my company. While the opportunity may seem tempting but if my family is going to stay in SG for several years to develop my career there, I am thinking whether it is viable to really settle in SG and call it a home.

I .....



Posted in Relocating, Moving to Singapore