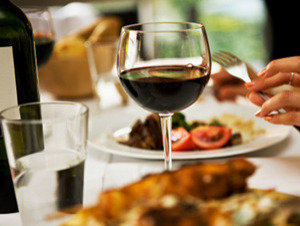 Marché Mövenpick

51 / 82
The HungryGoWhere team is here to help you. Listed below are this eatery's available take-away and delivery options.

Delivery:
Marché Mövenpick is offering delivery via the following options:
https://order.marche-movenpick.com/en_SG/

Take-away:
Marché Mövenpick is offering take-away via the following options:
https://www.marche-movenpick.sg/en?overlay=nnnBVCwRZfaOvQKZ
MUST TRY:Baby Spinach with Bacon and Sliced Onions Tossed in Strawberry Vinaigrette, Beef Short Ribs Served with Baked Potatoes, Caesar Salad with Air-Dried Black Forest Ham, Chicken Goulash Soup with Garlic Bread, Cream of Brocolli Soup with Garlic Bread, Oven Baked Sea Bass Fillet with Fingerling PotatoesMarche Restaurant offers some of the best European and Western cuisine in Singapore, serving a tantalising collection of dishes that are suitable for family gatherings and large group. From salads, pastries, and desserts its extensive menu is reflective of the restaurant's efforts to cater to every palate.The restaurant is located in313@somerset along Orchard Road. Their dining concept is styled around a traditional European marketplace, where diners order and collect their meals from the stalls they prefer. The culinary includes fresh and vitamin-rich salads variations, crispy gourmet pizzas combined with seafood and pasta, and vegetables or meat with savoury sauces.
Hours:

Mon - Thu: 11:00 - 23:00
Fri: 11:00 - 00:00
Sat: 09:30 - 00:00
Sun: 10:00 - 23:00
Address:
313 Orchard Road, Level 1 Discovery Walk 313@Somerset
No food (in isolation) can make you fat. It's eating more calories than you burn that will cause weight gain.



Posted in Beauty, Health & Fitness
I've been drinking sugarcane everyday for the past 2 weeks and wondered - would sugarcane make you fat?



Posted in Beauty, Health & Fitness
Re: SC Approval and Timeline Questions

Yes. I applied on 28 Sept 2020. Its been 30months and 3 days. My first application was rejected in 2019 (after 20 months processing time) and I applied again after a year.


Do you mind sharing your profile?