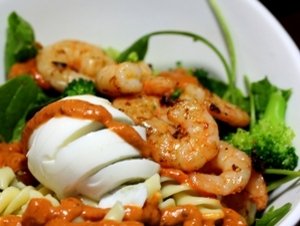 The Lawn Salad & Grill Café

36 / 40
The Lawn is quaint and cosy eatery snuggled in the open spaces and greenery of Biopolis. Main courses include an array of char grilled poultry and seafood, served with fresh greens mixed with creative dressings and various toppings. Breakfast favourites include a comforting serving of Omelette and Grilled Toast.
Hours:

Mon - Fri: 10:30 - 21:00
Sun: 10:30 - 16:00
Closed: Sat
Address:
31 Biopolis Way, #01-07 Nanos
Cuisine:
Western

How are they married and separated at the same time? Do you mean they're in the separation period before divorce? Because if so, I'm not quite sure that .....



Posted in General Discussions
Lol, dude, the least you can do is to change the content. Not just replacing the word men to women. :-k

Anyway, I have not met any women who cheated their partner yet, and what is IME women? I have never heard of that before. :-k

Cheers
You're either very young or .....



Posted in General Discussions
To all women

This is a sensitive topic to talk about and yet not a foreign topic. But I do want know why women cheat on their partner (bf, husband, companion), and yes, I am a male who write this topic. I asked because some women in my circle do that. Just to be clear, not all women .....



Posted in General Discussions