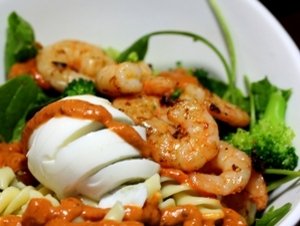 The Lawn Salad & Grill Café

36 / 40
The Lawn is quaint and cosy eatery snuggled in the open spaces and greenery of Biopolis. Main courses include an array of char grilled poultry and seafood, served with fresh greens mixed with creative dressings and various toppings. Breakfast favourites include a comforting serving of Omelette and Grilled Toast.
Hours:

Mon - Fri: 10:30 - 21:00
Sun: 10:30 - 16:00
Closed: Sat
Address:
31 Biopolis Way, #01-07 Nanos
Cuisine:
Western
Re: How to actually move out of SG



Right, but since I'm not of age to withdraw it yet, wouldn't renouncing my PR allow me to access it .....



Posted in General Discussions
Re: Citizenship Approval Chances

The only money they can see is that which is held in government ministries (CPF which you don't have yet). Private banking is not available to them except in the case of a legal battle which in not in the purview of ICA. They .....



Posted in PR, Citizenship, Passes & Visas for Foreigners


In the past I believe it's had some weight though (correct me if I'm wrong), though now it's pretty much meaningless.


Oh, but why has the rules changed now? Is it .....