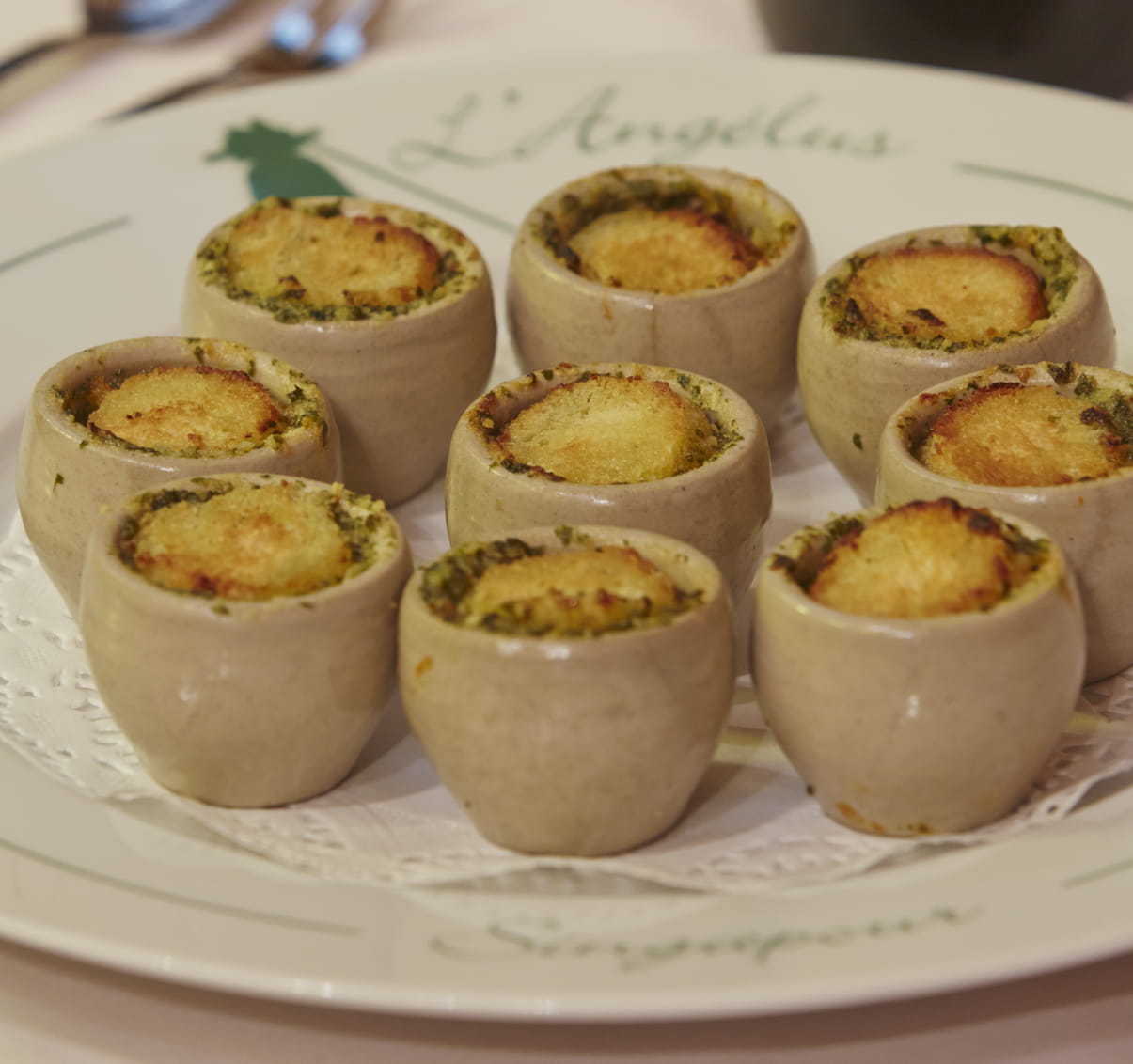 L'angelus

28 / 38
The HungryGoWhere team is here to help you. Listed below are this eatery's available take-away and delivery options.

Delivery:
L'angelus is offering delivery via the following options:
https://food.grab.com/sg/en/restaurant/l-angelus-club-street-islandwide-delivery-delivery/4-CZCAAJEXTLEZDA
https://www.foodpanda.sg/restaurant/y4ep/l-ang-lus

Take-away:
L'angelus is offering take-away via the following options:
https://www.foodpanda.sg/restaurant/y4ep/l-ang-lus

Set up in 1998 in a typical shophouse along Club Street, L'Angelus has become one of the most authentic and highly appreciated French restaurants in the region that values the French gastronomy by using only high-quality ingredients that have been air-flown directly from Rungis France. They also offer a unique wine list to pair with your food.
Headed by chef Reynaldo Paulinho Arriola, L'Angelus is a great place where diners can enjoy a wide selection of dishes in a charming and lively atmosphere. Reynaldo's inspired traditional cooking is full of surprises and a perfect example of how modern techniques can enhance classic French cuisine which L'Angélus has been famous for.MUST TRY:Indulge in the pleasure of their delicious dishes such as Traditional French onion soup, Pan seared foie gras, Rib Eye steak, Pan seared Seabass, Homemade duck confit, and a lot more.
Hours:

Daily: 12:00 - 21:00
Address:
85 Club Street
Personally I don't see anything wrong with it. Especially, when it is publicly posted on their website. Don't nightclubs that also serve food and alcohol also keep kids out (carding at the door in a lot of instances). (I don't use height as a metric here). So if a .....



Posted in General Discussions
Whining mama doesn't get much sympathy in Dublin!

https://www.independent.ie/irish-news/i-was-refused-by-d4-restaurant-in-case-my-little-girl-disturbed-diners-30930651.html
Will need to put Dublin on my list of must travel places I see!



Posted in General Discussions


You may consider to add to your standard screening tests the respective cancer markers (PSA in this case). It costs ca SGD30.
Just $30? I've been pushing my dad to go in for a full physical but .....



Posted in Beauty, Health & Fitness