Greek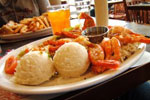 Singapore Expats comprehensive restaurant listings in Singapore power by hungrygowhere.com, includes address, contact number, type of cuisine, reviews.
Please contact us to advertise.
Couple on the lookout for some awesome people to hang out with!
Hi Guys!

We are a South African couple (30yrs +32yrs) and we have officially been in Singapore for a week. We have relocated from Dubai with our adorable cocker spaniel named Charlie. We are fun, outgoing and always up for a chat. We love to travel and we LOVE FOOD! I live for my morning coffee .....



Posted in 30's Club
Re: Waiting outcome for Citizenship Application....

I'd like some opinions on this.

I'm a PR (Indian citizen and race) and I've been living in Singapore since I was 6 months old. I've served my national service and ORDed in December 2013. Though I've applied for citizenship, I've .....



Posted in PR, Citizenship, Passes & Visas for Foreigners
Re: Rib cartilage rhinoplasty in Singapore
I've had it done. It's better than the old system of using hip bone which I had before I broke that. Note that I broke mine (rib cartilage - second time!) and never bothered to get it fixed. It healed crooked.



Posted in Aesthetic Enhancement & Cosmetic Surgery
Privates ones yes. HDB also but there are restrictions on the breed types.



Posted in Relocating, Moving to Singapore
Re: RE: PR application for PEP holder with foreign employer and no tax

Hi everyone,

I am currently applying for PR for myself and my wife and wanted to see if you guys can give me some advice on my situation:

I am an American Chinese holding a PEP working for an american firm but living in Singapore. I .....