Malay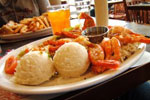 Singapore Expats comprehensive restaurant listings in Singapore power by hungrygowhere.com, includes address, contact number, type of cuisine, reviews.
Please contact us to advertise.
No Results Found!
Re: Cancelling EP IPA and applying for a new one? Will I be blacklisted?
Hi,

I have a situation whereby I have gone through interview process with company A for almost 5 months (!) because they were extremely slow in moving but in the end I accepted the offer. However due to my anxiety of waiting and also because I lacked confidence in their process I continued .....



Posted in PR, Citizenship, Passes & Visas for Foreigners
Re: REP not renewed, question on private shield insurance plan and other issues

Hi all

Just got my REP renewal application rejected as I am outside Singapore currently, and given the Covid situation I'm not sure if I should re-enter Singapore and stay till I can get it renewed. ](*,)

46 y.o Msian male C.

Now I .....



Posted in PR, Citizenship, Passes & Visas for Foreigners
Re: Opening a bank account in Singapore as a EU citizen
Thanks for the answers, very useful. Does anyone know how it is with local Singaporean banks? Would that also be possible? Transferwise I use already for money transfer but I rather would like to go with a "real" bank.



Posted in Relocating, Moving to Singapore
Re: Recommendations on movers for local move
Then local movers that I engaged were superb and I really liked them. They were really professional and helpful and I hope this helps for all you guys that are looking for local movers.



Posted in Staying, Living in Singapore
Re: Any recommendation for international mover
I recently moved from Singapore to Perth and I got some international movers from reading some international movers articles . I hope this helps.



Posted in Relocating, Moving to Singapore