Malaysian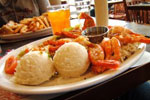 Singapore Expats comprehensive restaurant listings in Singapore power by hungrygowhere.com, includes address, contact number, type of cuisine, reviews.
Please contact us to advertise.
Re: PEP processing time (personal employment pass)
Hello Guys,

My PEP is approved today. Applied on 20/04. This forum has been quite helpful with all the suggestions and information. Thanks Guys for sharing !! And Good luck to all the ones who are waiting for the approvals. I'm sure the process is now expedited and all the pending applications .....



Posted in Relocating, Moving to Singapore
Re: US hit with 60,000 new Covid19 cases in a day
Sadly so do I, including relatives.



Posted in General Discussions
Re: Operating company with fintech account only
Perfect, I'll use the corporate account of Transferwise as the main account of the company.

Thanks again!



Posted in Business in Singapore

Hi,
Recently, I just received the IPA letter, and I would like to ask in the list of documents and facilities that I need to prepare for the checking appoitment with ICA have include this item:

vii. the Letter of Consent to .....



Posted in PR, Citizenship, Passes & Visas for Foreigners
Sticky Thread gives you access to a direct channel to your most potential customers. Choose from relevant categories to have your stickies in.

Advertising rates are S$450 for a 6 months exposure and S$850 for a one year exposure.

Contact us at enquiry@singaporeexpats.com today!



Posted in Careers & Jobs in Singapore