Zi Char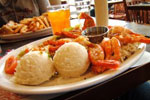 Singapore Expats comprehensive restaurant listings in Singapore power by hungrygowhere.com, includes address, contact number, type of cuisine, reviews.
Please contact us to advertise.
Re: Covid19's going to be around for a while?
Bill G believe we should see the end of COVID-19 by the end of 2021.



And that makes me feel like, for the rich world, we should largely be able to end this thing by the end of 2021, and for the .....



Posted in General Discussions
Re: British - Moving to SG (Wife is SC)

We both work for a Casino Group in the UK. It is owned by Guoco but the company itself doesn't have any presence in Asia. Not exactly the most secure looking industry post Covid - but plenty of transferable skills.


You will .....



Posted in Relocating, Moving to Singapore
My Mandarin and English for your Korean
Hi,

I am looking for a native Korean to help each other learn language for versatile livings.
I like and also look like Korean😄
Please write to me At nina.dong@live.com.



Posted in Language Exchange
Re: Opening a bank account in Singapore as a EU citizen
For what I use it for (bus card and credit card) Revolut has been pretty good. But I do hear that covid has impacted them and they have laid off a lot of staff. Monza, similar space, also is struggling. On the other hand, Starling has been thriving. Hadn't actually heard of Starling until .....



Posted in Relocating, Moving to Singapore
Re: Man charged with possessing 150 unlicensed arms
Given that this is Singapore you have to be some sort of idiot to try and sell any form of gun here, especially online.



Posted in Business in Singapore