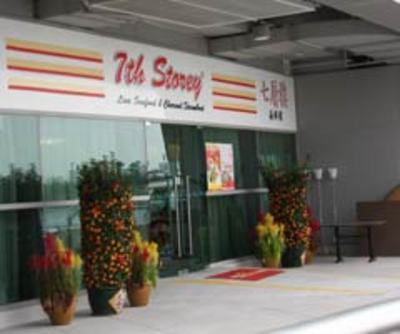 7th Storey Restaurant
七层楼
18 / 43
7th Storey Restaurant offers some of the best Chinese and Singaporean Cuisine serving a tantalising collection of dishes that are suitable for family, large groups, catching up with friends and colleagues. From Chilli Crab to Hainanese Chicken Rice its extensive menu is reflective of the restaurant's efforts to cater to every palate.This restaurant is located in Marina Barrage along Marina Way. The food is delicious and on par with good zichar restaurants. Dining at 7th Storey Restaurant will be delightful.MUST TRIES: Indulge in their mouth-watering dishes such as Hainan Chicken, Shark's Fin Soup with Fresh Crab Meat and Stir-fried Broccoli with Prawns.
Hours:

Daily: 11:30 - 14:30
Daily: 18:00 - 23:00
Address:
260 Marina Way, #01-05/06 Marina Barrage
Cuisine:
Asian, Chinese, Hainanese, Local, Seafood, Singaporean
I have received an email from MOE today with regards to a tuition bond agreement i have signed studying a diploma course with one of the polytechnic. It is a 3 years bond that require me to work for a Singapore based company upon my graduation. I responded to MOE that i am in the midst of applying .....



Posted in Relocating, Moving to Singapore
Re: PR Approval Probability 2021
Posted in PR, Citizenship, Passes & Visas for Foreigners
Looking to find any 3 bedders at Maplewoods condo, if anyone is breaking lease or repatriating home early, or any realtor specializing in that area. Do you mind messaging me? Running out of luck since I had bad experience with an agent who lives there. Any lead would be helpful, thank you!



Posted in Property Talk, Housing & Rental