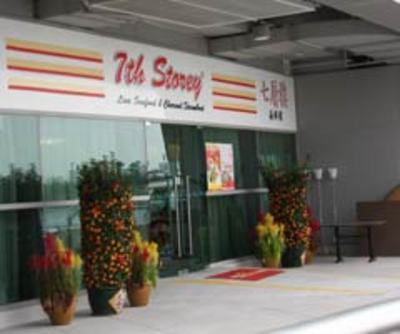 7th Storey Restaurant
七层楼
18 / 43
7th Storey Restaurant offers some of the best Chinese and Singaporean Cuisine serving a tantalising collection of dishes that are suitable for family, large groups, catching up with friends and colleagues. From Chilli Crab to Hainanese Chicken Rice its extensive menu is reflective of the restaurant's efforts to cater to every palate.This restaurant is located in Marina Barrage along Marina Way. The food is delicious and on par with good zichar restaurants. Dining at 7th Storey Restaurant will be delightful.MUST TRIES: Indulge in their mouth-watering dishes such as Hainan Chicken, Shark's Fin Soup with Fresh Crab Meat and Stir-fried Broccoli with Prawns.
Hours:

Daily: 11:30 - 14:30
Daily: 18:00 - 23:00
Address:
260 Marina Way, #01-05/06 Marina Barrage
Cuisine:
Asian, Chinese, Hainanese, Local, Seafood, Singaporean
Re: My Nightmare Experience with a Property Agent
It's to the advantage of the local and expat landlord population.

Only when we see someone notable and embarrassing for the Singapore govt stitched up will this change. This is partly why local landlords are not keen to rent to certain parties who have influence.



Posted in Property Talk, Housing & Rental
Re: Will Darlie toothpaste be next?
I remember when that blew up over here. In fact, if we search the archives here around 2016 or 17 I believe there was a thread on it as well.


Italy responded! https://www.youtube.com/watch?v=0bDqAkgAblI



Posted in Leisure Chat, Jokes, Rubbish
Re: My Nightmare Experience with a Property Agent
Hi Lisa,

They offered to return a total of $2683 back to me. This was from a deposit a 5600 so total deductions of just over 3000 sgd. In the end I accepted this offer as the only alternative would be to send a letter of demand and then proceed to the Small Claims Courts.

It's a shame the .....



Posted in Property Talk, Housing & Rental