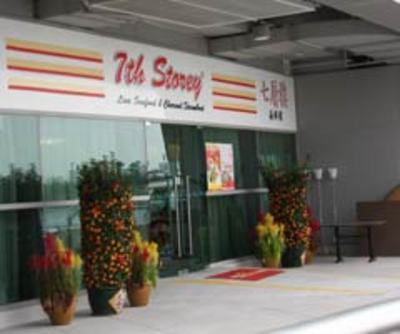 7th Storey Restaurant
七层楼
18 / 43
7th Storey Restaurant offers some of the best Chinese and Singaporean Cuisine serving a tantalising collection of dishes that are suitable for family, large groups, catching up with friends and colleagues. From Chilli Crab to Hainanese Chicken Rice its extensive menu is reflective of the restaurant's efforts to cater to every palate.This restaurant is located in Marina Barrage along Marina Way. The food is delicious and on par with good zichar restaurants. Dining at 7th Storey Restaurant will be delightful.MUST TRIES: Indulge in their mouth-watering dishes such as Hainan Chicken, Shark's Fin Soup with Fresh Crab Meat and Stir-fried Broccoli with Prawns.
Hours:

Daily: 11:30 - 14:30
Daily: 18:00 - 23:00
Address:
260 Marina Way, #01-05/06 Marina Barrage
Cuisine:
Asian, Chinese, Hainanese, Local, Seafood, Singaporean
Re: Canadian International School
The Forest does not support Crossplay on Xbox. As The Forest isn't a crossplay on Xbox, you can check for other consoles. Get to know on Xbox, PC, PS4.



Posted in Parenting, Family & Schools
Re: New to SG - Advice with a dog
My son take both of his and they are not small. Retired police sniffer yellow Lab and a 1 year old Malinois (Belgian Shepard). not an issue. Both are extremely well trained as you could imagine.



Posted in Property Talk, Housing & Rental
Covid: Protect the vulnerable only. What's your opinion?
I added my name to the Declaration, summer 2020:

Dr. Jay Bhattacharya on 19 Months of COVID

https://www.youtube.com/watch?v=zG7XZ2JXZqY

I have not changed my position (winter 2021).



Posted in General Discussions