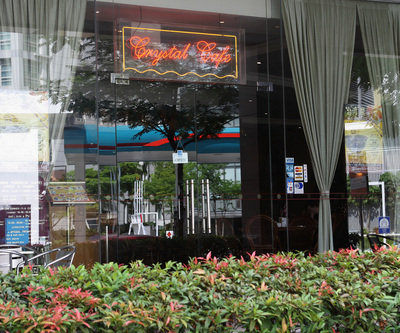 Crystal Cafe

11 / 16
Crystal Cafe offers some of the best Asian cuisines in Singapore, serving a tantalising collection of dishes that are suitable for family gatherings and large groups. From Taiwanese Porridge to Pig Trotters its extensive menu is reflective of the cafe's efforts to cater to every palate.This restaurant is located in CGH Building along Killiney Road. Come and try out their delicious meals with your family and friends!MUST TRY: Indulge in their mouth-watering dishes such as Teochew Porridge and Sweet Potato Porridge.For their drinks, they offer coffee and tea.
Hours:

Daily: 12:00 - 14:30
Daily: 18:00 - 22:00
Address:
131 Killiney Road
Cuisine:
Asian, International, Local, Singaporean, Teochew
Re: Looking for a Writing Tutor for my Grade 8 girl
I think you should look for Global help or Online platforms who are assisting children with experts, you may observe that students already getting help from for their Academia.



Posted in International Schools
Running and low carb diet in my way



Posted in Beauty, Health & Fitness
Re: Starting a Business in Singapore and the Entrepass
What commerce business are popular in your country?



Posted in Business in Singapore