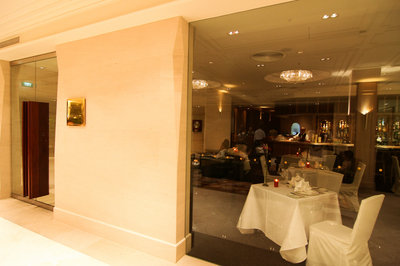 Gordon Grill

27 / 32
Gordon Grill offers some of the best Western Cuisine serving a tantalising collection of dishes that are suitable for family, large groups, catching up with friends and colleagues. From Salad to Steak its extensive menu is reflective of the restaurant's efforts to cater to every palate.This restaurant is located in Goodwood Park Hotel along Scotts Road. Gordon Grill is a fine dining restaurant that serves Western cuisine. Guests can have the visual experience of Gordon Grill's distinctive meat trolley service, which serves the restaurant's specialty beef steak.MUST TRIES: Indulge in their mouth-watering dishes such as Duck Foie Gras, U.S. Black Angus Beef Tenderloin, Australian Lamb Chops and Hokkaido Scallop.
Hours:

Daily: 12:00 - 14:30
Daily: 19:00 - 22:30
Address:
22 Scotts Road, GF Goodwood Park Hotel
Cuisine:
European, Steak and Grills, Western
Re: Portuguese (European) Teacher

Urgently looking for experienced European Portuguese Teacher for an upcoming corporate teaching stint at a language school!

Anyone interested?

That's two. You are very close to being axed. Advertising is not .....



Posted in Careers & Jobs in Singapore
There's always the option to send the pet first on another airline as cargo, get a trusted family member to take care of the pet while you fly over on your preferred airline.

A research fellow I knew sent her cat back to the US first while she was finishing up her employment contract here. Cat .....



Posted in Relocating, Moving to Singapore





I'd say, as long as you've got a TnG card with at least RM25 balance at a minimum, you are good to .....



Posted in Travel & Holidays