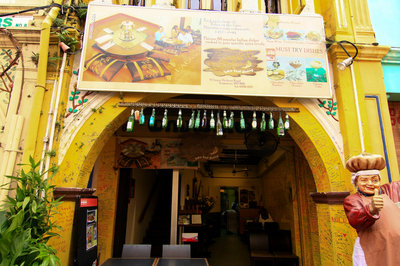 Lagnaa Barefoot Dining

16 / 25
Lagnaa offers some of the best Indian cuisine in Singapore, serving a tantalising collection of dishes that are suitable for family gatherings, large groups, catching up with friends and colleagues. From Butter Chicken to Kesari its extensive menu is reflective of the restaurant's efforts to cater to every palate.This restaurant is located along Upper Dickson Road. Lagnaa is situated in the core of Singapore's outlandish Little India area inside strolling separation from the mainstream Tekka Market and additionally from Little India MRT station.MUST TRY: Indulge in their mouth-watering dishes such as Garlic Naan, Mutton Masala, and Chicken Curry.
Hours:

Daily: 11:30 - 23:00
Address:
6 Upper Dickson Road
Cuisine:
Asian, Halal, Indian, North Indian, South Indian
Show me a person who eats seafood all the time. If cholesterol were a problem only for such gourmets, we would quickly learn to prevent this problem from occurring.



Posted in Beauty, Health & Fitness

I can tell you the story about the Advocate Father of the Catholic Church here in Singapore (his office is at the Novena Church) when my wife and I decided to marry and neither of us are gay. He don't much like me as I knew too .....



Posted in General Discussions
Re: PR Approval Probability 2022



Age: 27
Gender: F
Nationality: Myanmar
Race: Chinese
Education: ACCA Member (awarded the SG Top .....