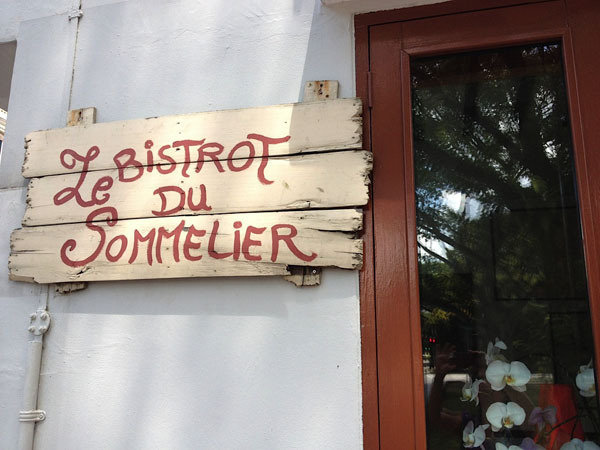 Le Bistrot du Sommelier

92 / 130
THE BUZZ: Le Bistrot du Sommelier offers some of the best Western cuisine in Singapore, serving a tantalising collection of dishes that are suitable for family gatherings, large groups, catching up with friends and colleagues. From Canadian Pork Chop to Casse Croute Sandwiches its extensive menu is reflective of the restaurant's efforts to cater to every palate.This restaurant is located at Armenian Street. Le Bistrot du Sommelier fits the rustic décor and which serves mouth watering dishes that every Singaporean or Foreign will love.MUST TRY: Indulge in their mouth-watering dishes such as Chicken Rice with Manjimup Winter Black Truffle Basmati Rice and Albufera Sauce, White Asparagus with Homemade Smoked Ham and Hollandaise Sauce, and Malakoff, Fried Gruyère Cheese served with Smoked Bacon Salad.
Hours:

Mon - Sat: 12:00 - 15:00
Mon - Sat: 18:00 - 23:00
Closed: Sun
Address:
53 Armenian Street
Re: Isn't it easy to get EP now?


Are you getting paid in SGD in Singapore?

It doesn't matter. Where one is getting paid and the currency in which one is paid are both irrelevant to the tax .....



Posted in Careers & Jobs in Singapore
Re: Isn't it easy to get EP now?


Seems my agency does not want to apply EP. can I ask them to do so now? Thanks

Why would you want to work for a company that doesn't even want you? .....



Posted in Careers & Jobs in Singapore
Re: Anybody tried Barry's Bootcamp?

Just as an update, I attended my first red room class a little over 2 weeks ago and since then have gone for 4 more classes. Must say that it is one of the most intensive fitness classes I've ever attended. You start out either on .....



Posted in Beauty, Health & Fitness