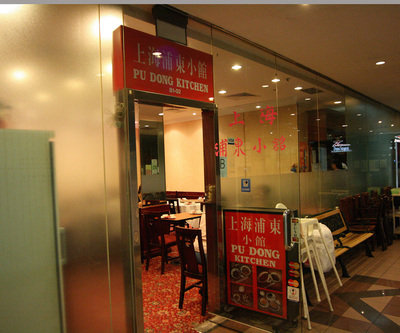 Pu Dong Kitchen
上海浦东小馆
11 / 23
THE BUZZ: Pu Dong Kitchen offers some of the best Chinese cuisines in Singapore, serving a tantalizing collection of dishes that are suitable for group gatherings and casual dining. It presents a variety of dishes, so there is something for everyone on the menu.Located at Balmoral Plaza, Pu Dong Kitchen is only a few minutes away from Newton MRT station.MUST TRY: Items to look forward to including Styled Pig's Ears and 8 Treasure Chicken.
Hours:

Daily: 11:00 - 14:30
Daily: 17:30 - 21:30
Address:
271 Bukit Timah Road, #B1-02 Balmoral Plaza
Cuisine:
Asian, Chinese, Shanghainese
If you want to redefine marriage, then can two BFFs marry even though it's a totally platonic relationship?



Posted in General Discussions
Most commercial fish and chips use Cod.



Posted in General Discussions



But nobody is desecrating marriage, there is no intent to tarnish the definition, .....



Posted in General Discussions