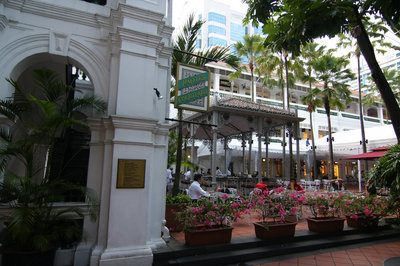 Raffles Courtyard

2 / 4
Raffles Courtyard located at Raffles Hotel offers a cocktail bar, traditional alfresco kitchen alongside lively music making the courtyard a pleasant hangout spot for patrons to watch and enjoy the passing parade of visitors.
Hours:

Daily: 12:00 - 22:00
Address:
1 Beach Road





What do you mean 4 lines? It is just a table, with each person added to the application in a separate row and the .....



Posted in PR, Citizenship, Passes & Visas for Foreigners
Re: Spending majority of year in Sing as a Retired Tourist?

TBH, I can't imagine spending the majority of the year in Sing as a retired tourist. What in the world would you do with your time? Unless you have family here or something?


How would it be any more boring here than any .....



Posted in Relocating, Moving to Singapore
Most newcomers to this forum are phony, so you'll have to do better than hello.



Posted in Entertainment, Leisure & Sports