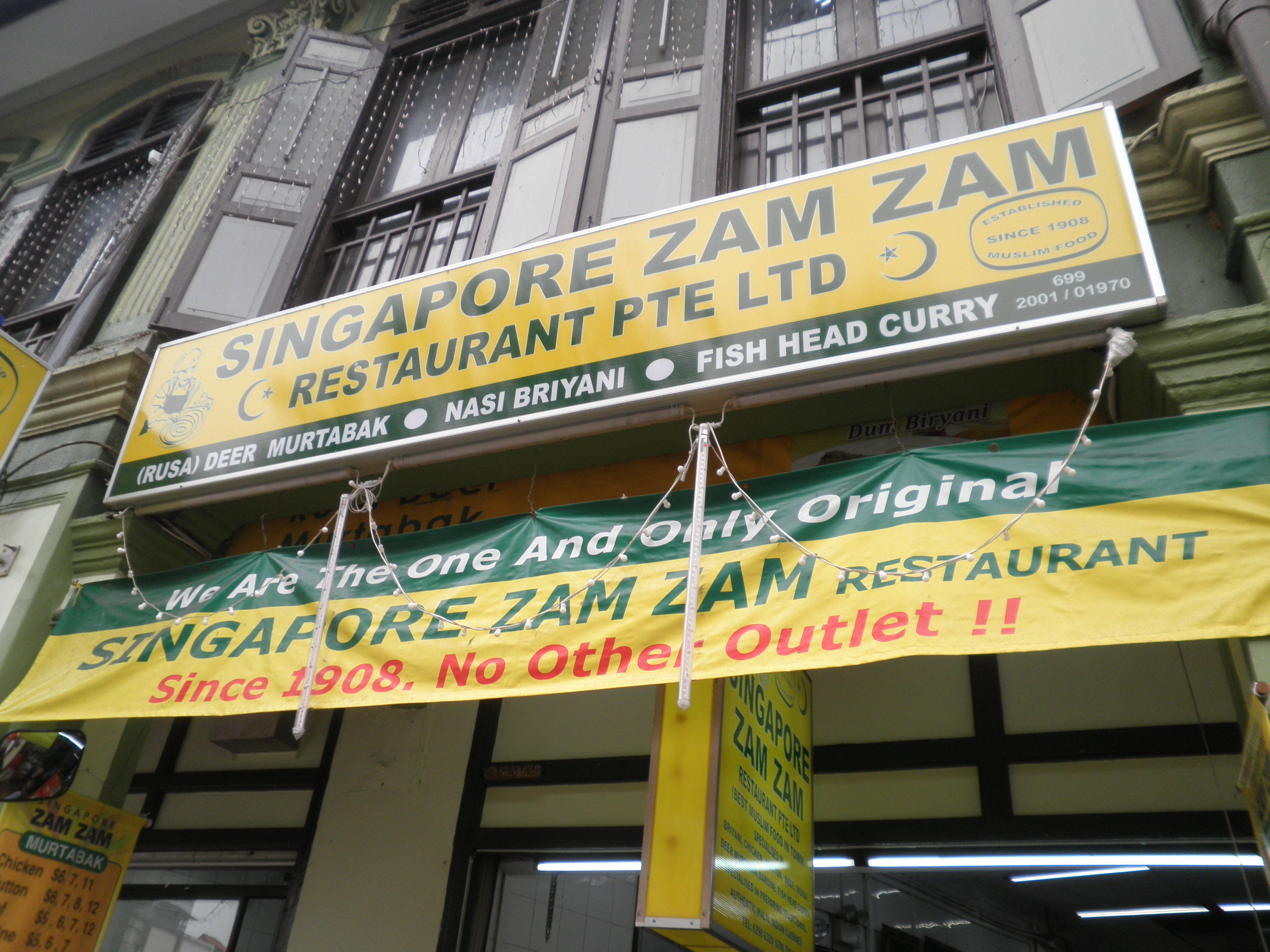 Singapore Zam Zam Restaurant

29 / 54
THE BUZZ: Singapore Zam Zam Restaurant offers some of the best Indian cuisine, serving a fascinating collection of dishes that are suitable for a simple get together with friends and family. This place is famous for perfecting Nasi Biryani, Murtabak, Roti Prata and many other dishes for over a century.Singapore Zam Zam Restaurant is located at North Bridge Road. It provides a cozy and warm environment for customers to enjoy their breakfast, lunch or dinner comfortably.It has been established in 1908 and until now, people still enjoy a sumptuous selection of dishes from Singapore Zam Zam which are prepared by well-honed cook and served by friendly staffs.MUST TRY: Check out their delicious dishes such as Mutton Murtabak, Kway Teow Goreng, Chicken Murtabak and many more.
Hours:

Daily: 08:00 - 23:00
Address:
697 North Bridge Road
Cuisine:
Asian, Indian, Local, Singaporean, South Indian
Re: PR Approval Probability 2021
Posted in PR, Citizenship, Passes & Visas for Foreigners

I completed a 2 hours long "community sharing session" aka CSS on the 20th. They are held in CCs all over the island - you are eligible to attend the events within your area. They divided us up into 6 groups of approximately 10 people, give or take a few (I didn't .....



Posted in PR, Citizenship, Passes & Visas for Foreigners
Re: Interpol red Notice for misappropriating $88k
If you read the article he really ran away from massive loan shark debts as much as anything. I wonder what he did for 15 years?



Posted in General Discussions