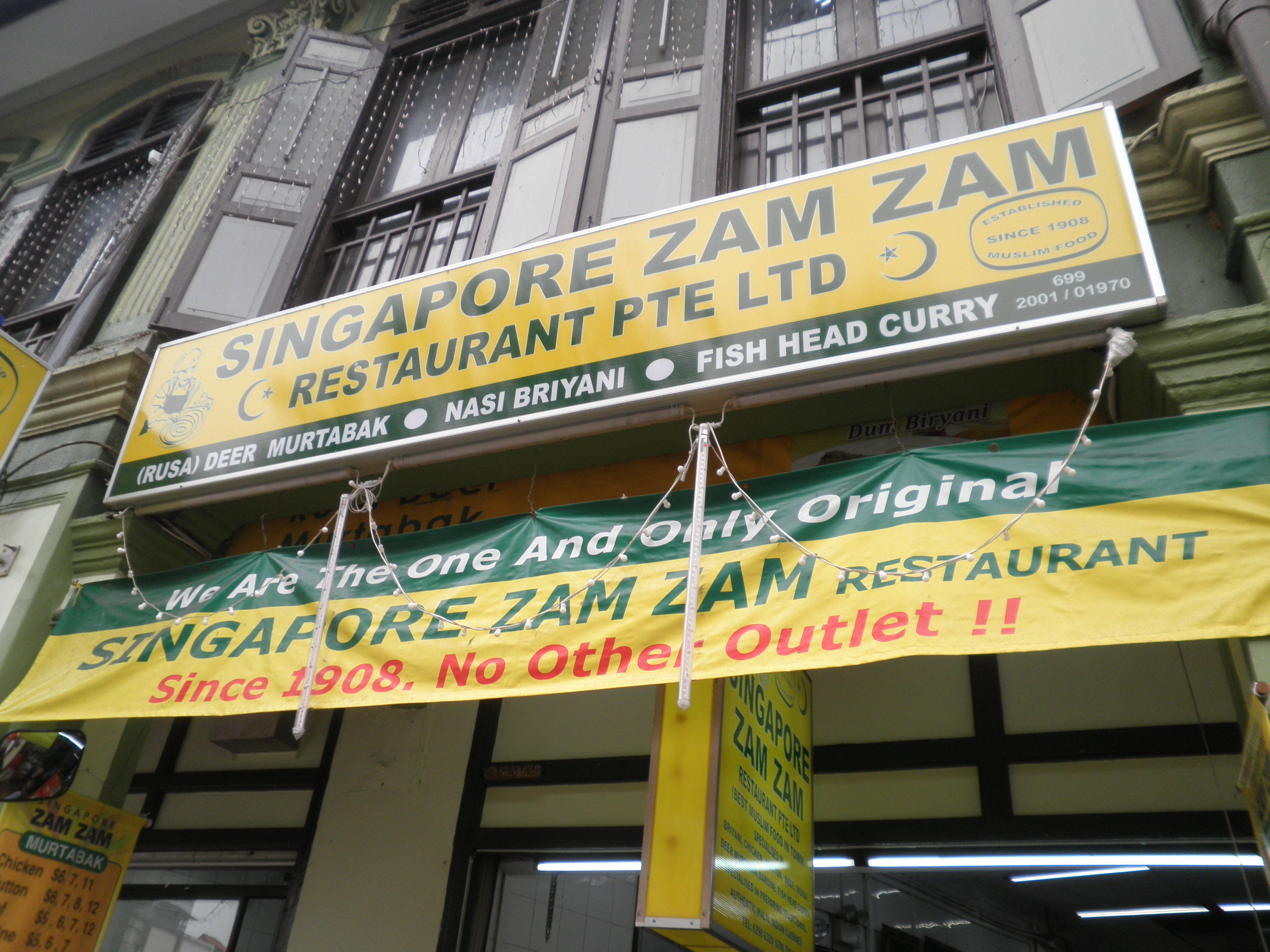 Singapore Zam Zam Restaurant

29 / 54
THE BUZZ: Singapore Zam Zam Restaurant offers some of the best Indian cuisine, serving a fascinating collection of dishes that are suitable for a simple get together with friends and family. This place is famous for perfecting Nasi Biryani, Murtabak, Roti Prata and many other dishes for over a century.Singapore Zam Zam Restaurant is located at North Bridge Road. It provides a cozy and warm environment for customers to enjoy their breakfast, lunch or dinner comfortably.It has been established in 1908 and until now, people still enjoy a sumptuous selection of dishes from Singapore Zam Zam which are prepared by well-honed cook and served by friendly staffs.MUST TRY: Check out their delicious dishes such as Mutton Murtabak, Kway Teow Goreng, Chicken Murtabak and many more.
Hours:

Daily: 08:00 - 23:00
Address:
697 North Bridge Road
Cuisine:
Asian, Indian, Local, Singaporean, South Indian
I've been drinking sugarcane everyday for the past 2 weeks and wondered - would sugarcane make you fat?



Posted in Beauty, Health & Fitness
Re: SC Approval and Timeline Questions

Yes. I applied on 28 Sept 2020. Its been 30months and 3 days. My first application was rejected in 2019 (after 20 months processing time) and I applied again after a year.


Do you mind sharing your profile?



Posted in PR, Citizenship, Passes & Visas for Foreigners
I believe the PM function will be activated once you have made 5 posts on the board.

moderator



Posted in Aesthetic Enhancement & Cosmetic Surgery