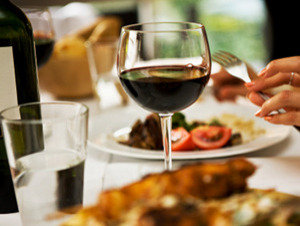 Tatsuya

67 / 83
THE BUZZ: Tatsuya offers some of the best Japanese cuisine in Singapore, serving a fascinating collection of dishes that are suitable for date night and group gathering. With different toppings and flavours, every dish in the menu is bound to satisfy your taste buds.This cosy dining place is conveniently located at Goodwood Park Hotel along Scotts Road. It provides a nice environment to make sure guests are comfortable while indulging in a delicious and satisfying meal.Tatsuya is helmed by Chef-proprietor Ronnie Chia, who has over 30 years of experience in Japanese culinary. He makes one of the most enjoyable and tasty Japanese dishes with the best ingredients the restaurant has to offer.MUST TRY: Check out their delicious dishes such as Barachirashi Don, Aburi Chirashi Bowl, Sushi Bento and many more.
Hours:

Daily: 12:00 - 15:00
Daily: 18:30 - 23:00
Address:
22 Scotts Road
Pretty normal..usually more obvious towards the end of the second trimester or third trimester.



Posted in Moms Group
Re: Benefits outweigh the risks of mRNA vaccine?
Let's face it, short-term, there will always be outliers, side-effects, regardless of what vaccine you use, or indeed any medical treatment you apply in general, tried and true included. Clearly though, as of the here and now, statistically, the benefits of mRNA outweigh the risks.

But going .....



Posted in Beauty, Health & Fitness
Re: PR approval chances (applied in 2022)

Is it still necessary for me to keep ICA updated in my pending PR application since I will be receiving a renewed EP from the same employer? e.g. email ICA/etc.) In addition, my base salary will be modestly increased. Is it .....