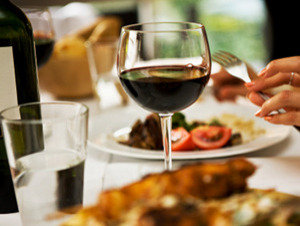 Tatsuya

67 / 83
THE BUZZ: Tatsuya offers some of the best Japanese cuisine in Singapore, serving a fascinating collection of dishes that are suitable for date night and group gathering. With different toppings and flavours, every dish in the menu is bound to satisfy your taste buds.This cosy dining place is conveniently located at Goodwood Park Hotel along Scotts Road. It provides a nice environment to make sure guests are comfortable while indulging in a delicious and satisfying meal.Tatsuya is helmed by Chef-proprietor Ronnie Chia, who has over 30 years of experience in Japanese culinary. He makes one of the most enjoyable and tasty Japanese dishes with the best ingredients the restaurant has to offer.MUST TRY: Check out their delicious dishes such as Barachirashi Don, Aburi Chirashi Bowl, Sushi Bento and many more.
Hours:

Daily: 12:00 - 15:00
Daily: 18:30 - 23:00
Address:
22 Scotts Road
Would it be advisable for me to Take The Pills Of One Shot Keto?
weight decline supplement should be eaten close by a ketogenic diet during which the purchasers are eating dinners that are made using .....



Posted in 20's Club
A1 Keto BHB: Shark Tank Keto Reviews Update 2021
weight decline supplement will give the methodology for rate inside the body. It'll help in guaranteeing that they're prepared to .....



Posted in 20's Club
Re: Very bad experience purchasing a second-hand lemon car
sorry for the late update. Managed to file a claim at small claims tribunal for damages under the Lemon Law's consumers protection act.
bad reputation in Singapore that you hardly see any Opel on the roads anymore. They are notorious for their .....



Posted in Importing, Buying and Selling Cars & Other Vehicles