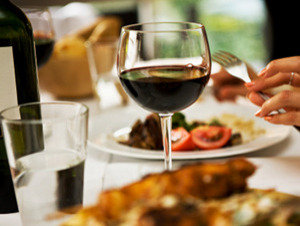 Tatsuya

67 / 83
THE BUZZ: Tatsuya offers some of the best Japanese cuisine in Singapore, serving a fascinating collection of dishes that are suitable for date night and group gathering. With different toppings and flavours, every dish in the menu is bound to satisfy your taste buds.This cosy dining place is conveniently located at Goodwood Park Hotel along Scotts Road. It provides a nice environment to make sure guests are comfortable while indulging in a delicious and satisfying meal.Tatsuya is helmed by Chef-proprietor Ronnie Chia, who has over 30 years of experience in Japanese culinary. He makes one of the most enjoyable and tasty Japanese dishes with the best ingredients the restaurant has to offer.MUST TRY: Check out their delicious dishes such as Barachirashi Don, Aburi Chirashi Bowl, Sushi Bento and many more.
Hours:

Daily: 12:00 - 15:00
Daily: 18:30 - 23:00
Address:
22 Scotts Road
Re: Couple that ran off with $32m
I don't see the logic of paying for something you don't see...if you don't see it to buy it, don't buy.



Posted in Latest News & Current Affairs
You can email at ICA_PR@ica.gov.sg



Posted in PR, Citizenship, Passes & Visas for Foreigners
Starbucks in educational institutions are also slightly cheaper than the stores outside. Just walk in and buy and you enjoy the price.

A pity the school canteens had to raise their prices twice this year. Once before the Ukraine war, and another after. 6 years ago I could have 6 pieces of yong .....



Posted in General Discussions