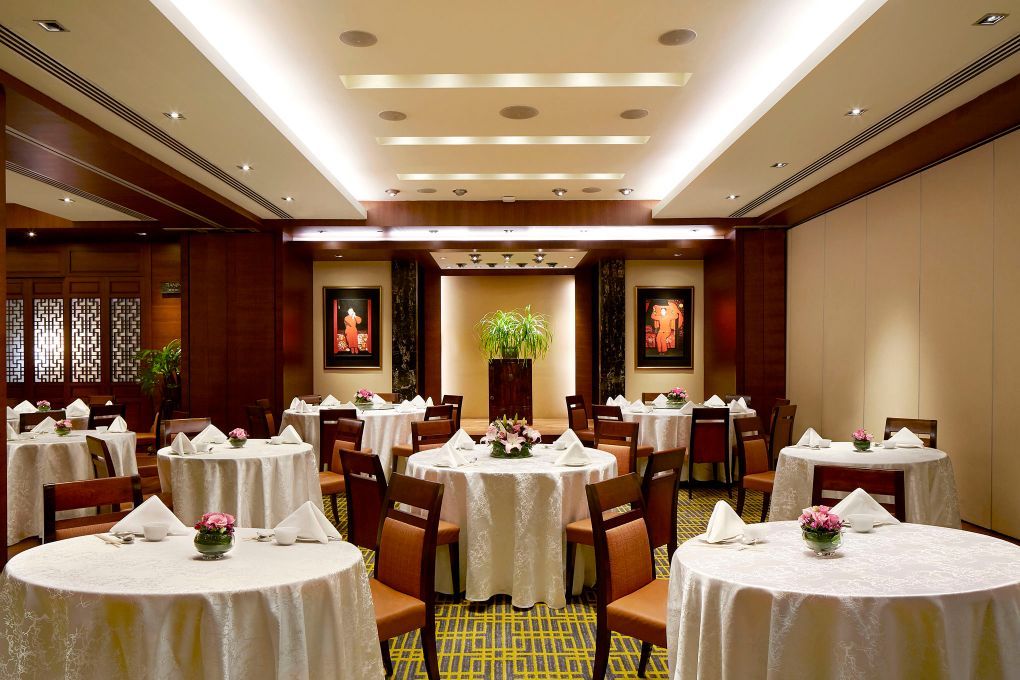 Tien Court
天厨
20 / 30
The HungryGoWhere team is here to help you. Listed below are this eatery's available take-away and delivery options.

Delivery:
Tien Court has no delivery options.

Take-away:
Tien Court is offering take-away via the following options:
https://www.zomato.com/singapore/tien-court-restaurant-singapore-river/menu
https://www.foodpanda.sg/restaurant/x5nz/tien-court
Closed during Circuit Breaker period

Must Try:Nourishing Soup of the Day,Herbal Braised Spring Chicken with Chestnut (Whole),Chef's Specialty Spring Chicken (Whole),Braised Spare Rib in Black Vinegar SauceHelmed by Master Chef Tai, Tien Court specialises in contemporary Cantonese cuisine along with a delectable selection of stir-fried dishes and freshly crafted Dim Sum. As more people are adopting healthy eating habits, Tien Court is introducing a Nourishing Menu 养身菜单to cater to these consumers. Tien Court will promote dishes that has significant health benefits and yet delectable to the palate. We are collaborating with Chinese Physician Zhang Lei 张磊医师where he will conduct a monthly soup recommendation that boosts the different aspect of our health. 张磊医师will also be at Tien Court Restaurant for a weekly walkthrough to recommend dishes catered to Tien Court's guest.For a quick business lunch, Tien Court is launching a 5 Course Executive Set Lunch Menu where associates can enjoy dishes like Dim Sum Combination Platter, Soup of the Day with Claypot Chicken with Cordyceps Flower and Trio Egg with Spinach in Superior Stock. End the meal with Tien Court's Signature Stewed Seafood Beehoon in Superior Stock. Our Executive Set Lunch Menu is priced at $38++ per person, available from Wednesday to Monday only.If you have a hearty appetite, Tien Court is also launching our Eat-All-You-Can Ala Carte Lunch and Dinner buffet priced at $48++ per person for Lunch and $54++ per person for dinner. Our Eat-All-You-Can Ala Carte Buffet comes with a 6 course set menu with 8 to 10 other dishes where you can reorder to your heart's content. Indulge in all-time favourite dishes like Stir-Fried Fish Fillet with Ginger and Scallion, Sweet and Sour Pork, Stir-Fried Beef with Green Pepper and many more.Tien Court restaurant is often described as one of Singapore's best "undiscovered" Chinese restaurants. The classical Chinese setting provides a delicate counterpoint to the dishes that are elegantly plated yet boldly daring in flavour. Our extensive menu is reflective of our efforts to cater to every palate.
Hours:

Mon: 12:00 - 14:30
Wed - Fri: 12:00 - 14:30
Sat & Sun: 11:30 - 14:30
Thu - Sun: 18:30 - 22:00
Closed: Tue
Address:
403 Havelock Road, 2F Copthorne King's
I have received an email from MOE today with regards to a tuition bond agreement i have signed studying a diploma course with one of the polytechnic. It is a 3 years bond that require me to work for a Singapore based company upon my graduation. I responded to MOE that i am in the midst of applying .....



Posted in Relocating, Moving to Singapore
Re: PR Approval Probability 2021
Posted in PR, Citizenship, Passes & Visas for Foreigners
Looking to find any 3 bedders at Maplewoods condo, if anyone is breaking lease or repatriating home early, or any realtor specializing in that area. Do you mind messaging me? Running out of luck since I had bad experience with an agent who lives there. Any lead would be helpful, thank you!



Posted in Property Talk, Housing & Rental