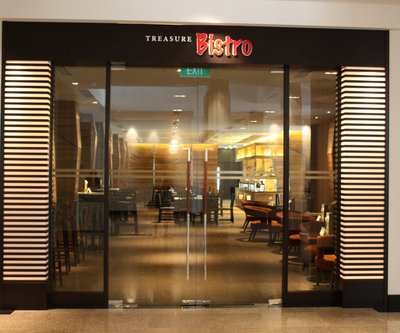 Treasure Bistro

0 / 0
Serving a wide variety of International cuisines, this restaurant allows guests to dine indoors or outdoors, with a great view of the Merlion and waterfall.
Hours:

Daily: 07:00 - 10:30
Daily: 11:30 - 14:30
Daily: 18:30 - 21:30
Address:
22 Beach View
Cuisine:
Asian, Chinese, Fusion, International, Western
If you want to redefine marriage, then can two BFFs marry even though it's a totally platonic relationship?



Posted in General Discussions
Most commercial fish and chips use Cod.



Posted in General Discussions



But nobody is desecrating marriage, there is no intent to tarnish the definition, .....



Posted in General Discussions