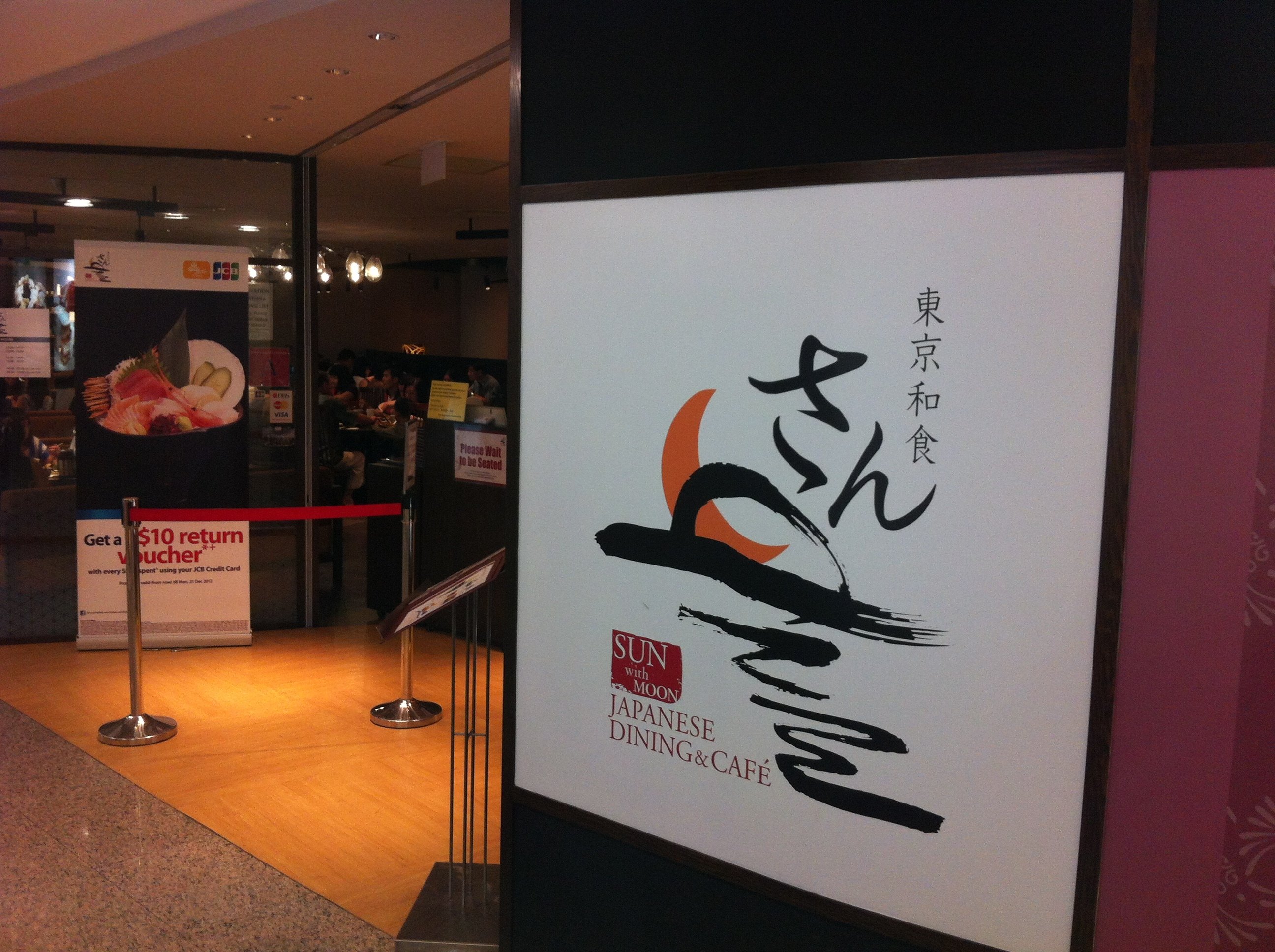 Sun with Moon Japanese Dining & Cafe
さん东京和食
90 / 132
Sun with Moon Japanese Dining & Café is arestaurant where discerning diners can satisfy their appetite forauthentic quality Japanese cuisine in a stylish yet casual settingsuitable for all occasions, be it a business lunch, an evening out withfriends or a private birthday celebration.Be spoilt for choice as our menu offers a comprehensive range ofitems to cater to different desires. Our chefs pledge to serve qualitycuisine with an added touch to create the unique taste not foundelsewhere. Besides lunch and dinner, our café menu offers acomprehensive range of delectable cakes, parfaits and drinks with aJapanese flavour.Stepping into our 170-seater restaurant, you will find each sectionexuding its own character, with soft touches that give it class andcomfort. Every section is designed with our diners in mind. Take thecounter seats for an up close and personal encounter with our sashimichefs, the window seats for a spacious and open feel, the couple seatsfor an intimate dinner, or the semi private area for a gathering withclose friends.
Hours:

Mon - Thu: 12:00 - 23:00
PH: 12:00 - 23:00
Fri - Sat: 12:00 - 23:30
Eve of PH: 12:00 - 23:30
Sun: 12:00 - 23:00
Address:
501 Orchard Road, #03-15/16/17 Wheelock Place
Re: Dependent Pass vs. Student Pass



It depends which route of visual arts, painting/sculpting or filmmaking/photography? For the latter, those skills can be .....



Posted in PR, Citizenship, Passes & Visas for Foreigners
Re: Any Phuket recommendations?

Would love to see some trip itineraries if anyone has some... Planning a 3 week honeymoon there and don't really know where to start!


For a honeymoon, I definitely recommend the Rayavadee near Krabi. We did our pre-honeymoon .....



Posted in General Discussions
Re: Ignoring ICA on citizenship



Out of curiosity, if you had not fulfilled the residency requirements, what would've happened to her?


Stateless.
Right, but what .....



Posted in Strictly Speaking