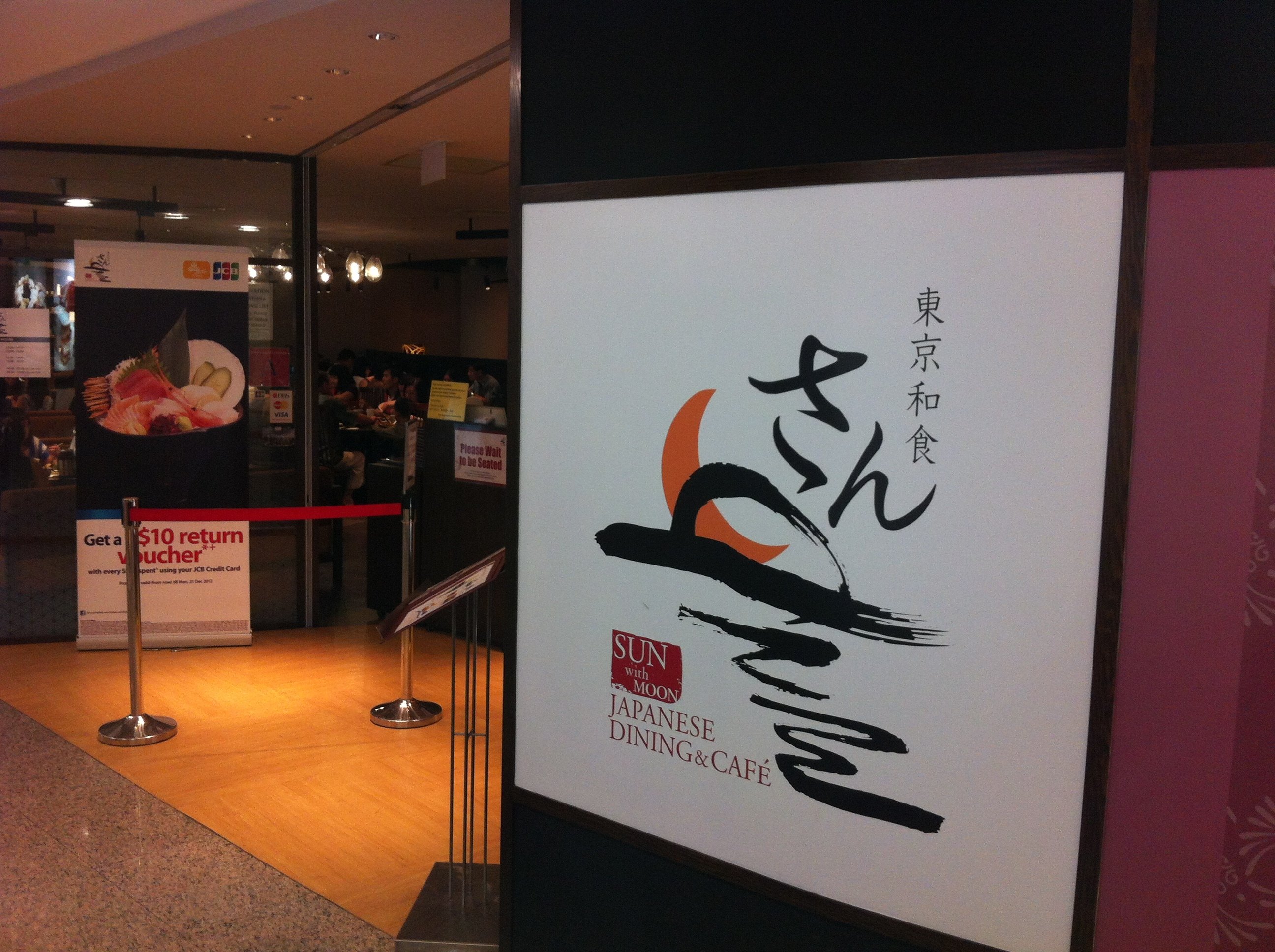 Sun with Moon Japanese Dining & Cafe
さん东京和食
90 / 132
Sun with Moon Japanese Dining & Café is arestaurant where discerning diners can satisfy their appetite forauthentic quality Japanese cuisine in a stylish yet casual settingsuitable for all occasions, be it a business lunch, an evening out withfriends or a private birthday celebration.Be spoilt for choice as our menu offers a comprehensive range ofitems to cater to different desires. Our chefs pledge to serve qualitycuisine with an added touch to create the unique taste not foundelsewhere. Besides lunch and dinner, our café menu offers acomprehensive range of delectable cakes, parfaits and drinks with aJapanese flavour.Stepping into our 170-seater restaurant, you will find each sectionexuding its own character, with soft touches that give it class andcomfort. Every section is designed with our diners in mind. Take thecounter seats for an up close and personal encounter with our sashimichefs, the window seats for a spacious and open feel, the couple seatsfor an intimate dinner, or the semi private area for a gathering withclose friends.
Hours:

Mon - Thu: 12:00 - 23:00
PH: 12:00 - 23:00
Fri - Sat: 12:00 - 23:30
Eve of PH: 12:00 - 23:30
Sun: 12:00 - 23:00
Address:
501 Orchard Road, #03-15/16/17 Wheelock Place
Pretty normal..usually more obvious towards the end of the second trimester or third trimester.



Posted in Moms Group
Re: Benefits outweigh the risks of mRNA vaccine?
Let's face it, short-term, there will always be outliers, side-effects, regardless of what vaccine you use, or indeed any medical treatment you apply in general, tried and true included. Clearly though, as of the here and now, statistically, the benefits of mRNA outweigh the risks.

But going .....



Posted in Beauty, Health & Fitness
Re: PR approval chances (applied in 2022)

Is it still necessary for me to keep ICA updated in my pending PR application since I will be receiving a renewed EP from the same employer? e.g. email ICA/etc.) In addition, my base salary will be modestly increased. Is it .....