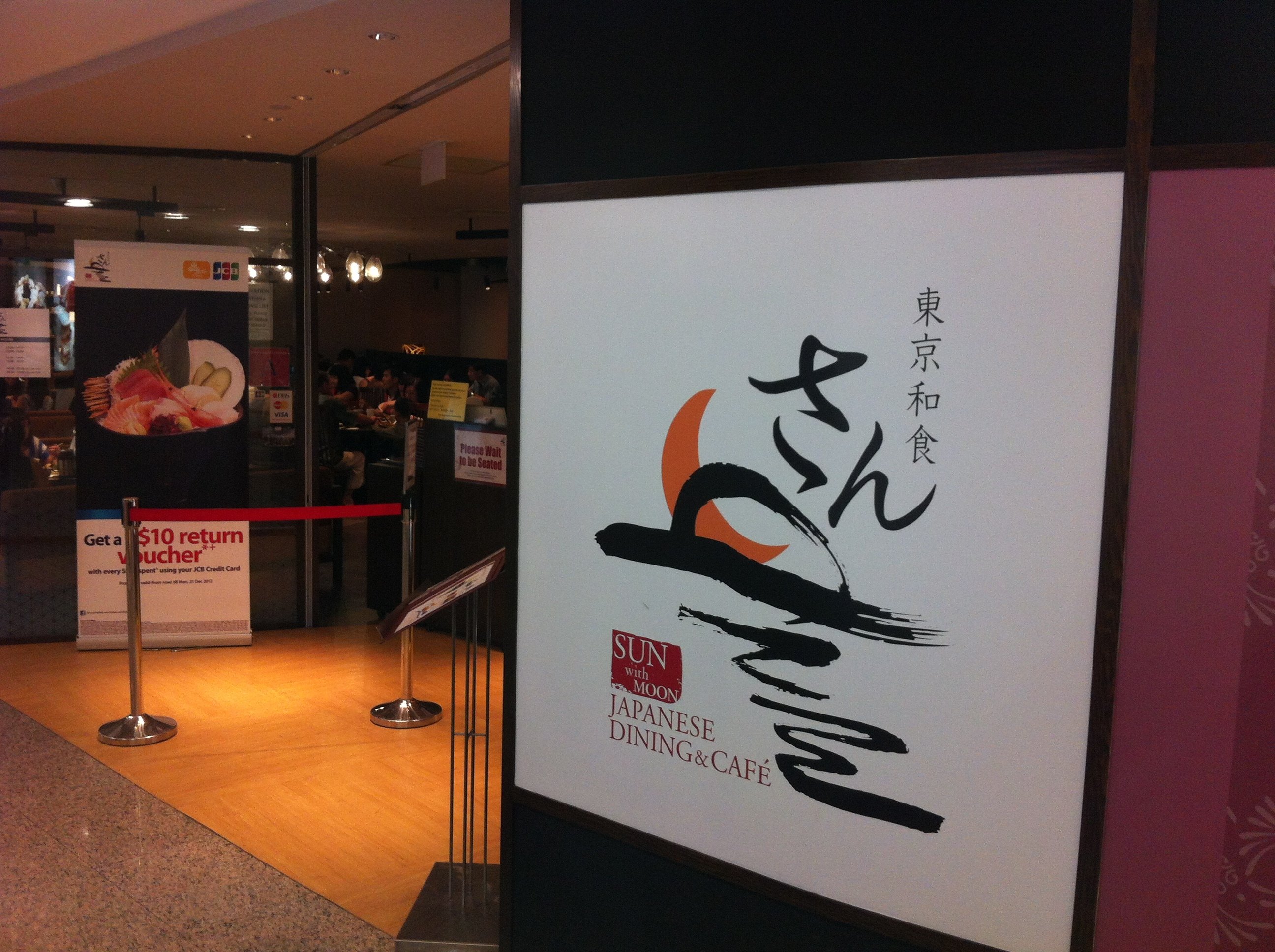 Sun with Moon Japanese Dining & Cafe
さん东京和食
90 / 132
Sun with Moon Japanese Dining & Café is arestaurant where discerning diners can satisfy their appetite forauthentic quality Japanese cuisine in a stylish yet casual settingsuitable for all occasions, be it a business lunch, an evening out withfriends or a private birthday celebration.Be spoilt for choice as our menu offers a comprehensive range ofitems to cater to different desires. Our chefs pledge to serve qualitycuisine with an added touch to create the unique taste not foundelsewhere. Besides lunch and dinner, our café menu offers acomprehensive range of delectable cakes, parfaits and drinks with aJapanese flavour.Stepping into our 170-seater restaurant, you will find each sectionexuding its own character, with soft touches that give it class andcomfort. Every section is designed with our diners in mind. Take thecounter seats for an up close and personal encounter with our sashimichefs, the window seats for a spacious and open feel, the couple seatsfor an intimate dinner, or the semi private area for a gathering withclose friends.
Hours:

Mon - Thu: 12:00 - 23:00
PH: 12:00 - 23:00
Fri - Sat: 12:00 - 23:30
Eve of PH: 12:00 - 23:30
Sun: 12:00 - 23:00
Address:
501 Orchard Road, #03-15/16/17 Wheelock Place
Re: Chance of Singapore Citizenship
Thank you all for your comments. More info about our family. We are Indians, and we have lot of relatives, my parents, my in-laws, my brother's family all in Singapore. Initially it was just for short time because of my husband work but it is getting extended. I have extended my PR 2 times after .....



Posted in PR, Citizenship, Passes & Visas for Foreigners
Re: Man found living in Hillview drain


Staring from Diary Farm towards Mandai Rd, there is a lot of forested area on both sides of BKE. Seeing what appears to be made up camps with plastic chairs, and lots of other .....



Posted in Latest News & Current Affairs


Internet lingo since 1920 lol.... Deliberately misspelled version of "own"



Posted in General Discussions