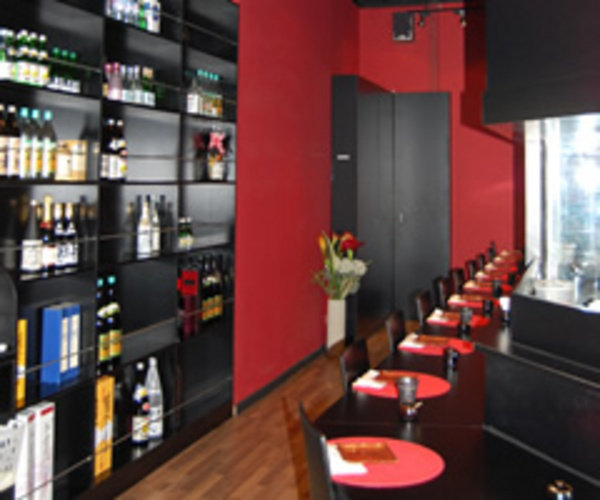 Aburiya

40 / 52
The HungryGoWhere team is here to help you. Listed below are this eatery's available take-away and delivery options.

Delivery:
Aburiya is offering delivery via the following options:
https://food.grab.com/sg/en/restaurant/aburiya-japanese-bbq-the-quayside-delivery/4-CZDGCY2VJAXBTT

Take-away:
Aburiya has no take-away options.
THE BUZZ: Aburiya offers some of the best Japanese cuisines in Singapore, serving a tantalizing collection of dishes that are suitable for group gatherings and casual dining. It presents a variety of dishes, so there is something for everyone on the menu.Located at The Quayside, Aburiya is only a few minutes away from Clarke Quay MRT station.MUST TRY: Items to look forward to including Wagyu Beef BBQ, Iberico Pork Set, and Yuzu Pork Belly.
Hours:

Mon - Sat: 18:00 - 23:30
Sun & PH: 18:00 - 22:00
Address:
60 Robertson Quay, #01-03 The Quayside
Re: the "not whiskey" about malaysia

i'm going to seek the wisdom of those wiser than me before i reply the earlier messages.

i'm somewhat at a cross road.

my child's mom wanted a divorce but then changed her mind, somewhat. i wanted a divorce weeks after she brought .....



Posted in Leisure Chat, Jokes, Rubbish
Re: the "not whiskey" about malaysia
medical care is cheaper and probably is just as good. i saw a specialist here a few months ago.

there's a thomson medical hospital about 15 minutes away from my place. sunway specialist center is about 10 minutes away.

but i get to do other things in sg when i head back.

also, the drive is .....



Posted in Leisure Chat, Jokes, Rubbish
Re: the "not whiskey" about malaysia
The agent was probably referring to the Sarawak MM2H. They're still on the previous requirements, way more feasible. Ditto Sabah btw.

Either way, the current Putrajaya nose-bleed requirements are going to be reversed back to something similar to the previous version any day now. I reckon you .....



Posted in Leisure Chat, Jokes, Rubbish