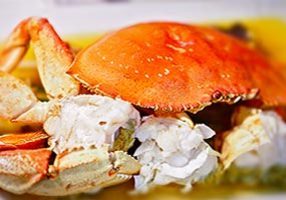 Labrador Seafood

14 / 23
THE BUZZ: Labrador Seafood offers some of the best Chinese cuisine in Singapore, serving a tantalising collection of dishes that are suitable for casual dining and group gatherings. Prepared using only the freshest and most delicious ingredients, every dish in the menu is bound to satisfy your taste buds.
Located along Port Road and just a few minutes away from Telok Blangah MRT station, Labrador Seafood provides a casual and relaxed atmosphere where families and friends can enjoy a wide selection of seafood that will surely deliver a memorable dining experience and gastronomic indulgence.MUST TRY: Items to look forward to include Live Oysters, Salted Egg Crab, and a lot more.
Hours:

Mon - Sun: 11:00 - 12:30
Address:
8 Port Road
Lisa, yes, taking Grab is doable and I have done that too. Works great if you are only going to be within JB. If you have to drive further, like we did to my in laws town, Seremban, then obviously Grab won't help.



Posted in Travel & Holidays



Lisa, that sounds interesting. Might have to try that but first I need to buy a steamer,, .....



Posted in Beauty, Health & Fitness




You are right. It's been on my to do list for a year or two, but thanks to covid I stayed as far away from hospitals as I could. I had a full .....



Posted in Beauty, Health & Fitness