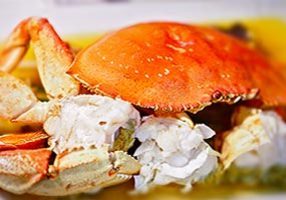 Labrador Seafood

14 / 23
THE BUZZ: Labrador Seafood offers some of the best Chinese cuisine in Singapore, serving a tantalising collection of dishes that are suitable for casual dining and group gatherings. Prepared using only the freshest and most delicious ingredients, every dish in the menu is bound to satisfy your taste buds.
Located along Port Road and just a few minutes away from Telok Blangah MRT station, Labrador Seafood provides a casual and relaxed atmosphere where families and friends can enjoy a wide selection of seafood that will surely deliver a memorable dining experience and gastronomic indulgence.MUST TRY: Items to look forward to include Live Oysters, Salted Egg Crab, and a lot more.
Hours:

Mon - Sun: 11:00 - 12:30
Address:
8 Port Road
Re: How to actually move out of SG



Right, but since I'm not of age to withdraw it yet, wouldn't renouncing my PR allow me to access it .....



Posted in General Discussions
Re: Citizenship Approval Chances

The only money they can see is that which is held in government ministries (CPF which you don't have yet). Private banking is not available to them except in the case of a legal battle which in not in the purview of ICA. They .....



Posted in PR, Citizenship, Passes & Visas for Foreigners


In the past I believe it's had some weight though (correct me if I'm wrong), though now it's pretty much meaningless.


Oh, but why has the rules changed now? Is it .....