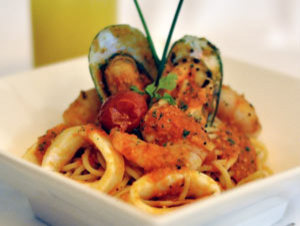 Potion

8 / 10
THE BUZZ: Potion Bistro & Bar offers some of the best modern Italian cuisine and Continental culinary experience in Singapore, serving a tantalising collection of dishes that are suitable for casual dining and group gatherings. It presents a beautiful selection of breakfast items, all-day dining and a mouthwatering array of pizzas and tapas menu that will surely satisfy one's cravings.
Located at Nostalgia Hotel and just a few minutes away from Outram Park MRT station, Potion provides an alfresco dining area which makes it a great place for a night out and after work sessions with friends and colleagues.
MUST TRY: Items to look forward to include Chocolate Pudding, Crab Cake, Lamb Chop and a lot more.
Complement your dining experience with some wine, beer, cocktails and mocktails.
Hours:

Mon - Sun: 11:30 - 15:00
Mon - Sun: 18:00 - 00:00
Address:
77 Tiong Bahru Road
Wednesday - Netflix series - Certification rating
I wanted to check if the Netflix series Wednesday is appropriate for kids. Found some interesting insights, how different countries rate it.

https://www.imdb.com/title/tt13443470/parentalguide

Argentina:13 Australia:M (self-applied) Brazil:16 Canada:TV-14 (self-applied) Ecuador:13+ .....



Posted in General Discussions
Re: "Proceed to upload documents" button is missing in ICA Website
Hi, both ways doesn't work for me. I still can apply PR again without mentioned that still got existing applications... etc etc and when i make a declaration for medisave, it shows that only PR can etc etc...

I felt so sad. Most probably rejected is 99%

Results still haven't .....



Posted in Relocating, Moving to Singapore
Re: Questions on moving to Singapore as a German

Hello everyone,

My company offered me a possibility to move to Singapore for a project(1-1.5year), and my company has offered me a 80% bonus on top German salary. But I need advice on taxes, housing and daily expenses:

1. Taxes: any tips .....



Posted in Relocating, Moving to Singapore