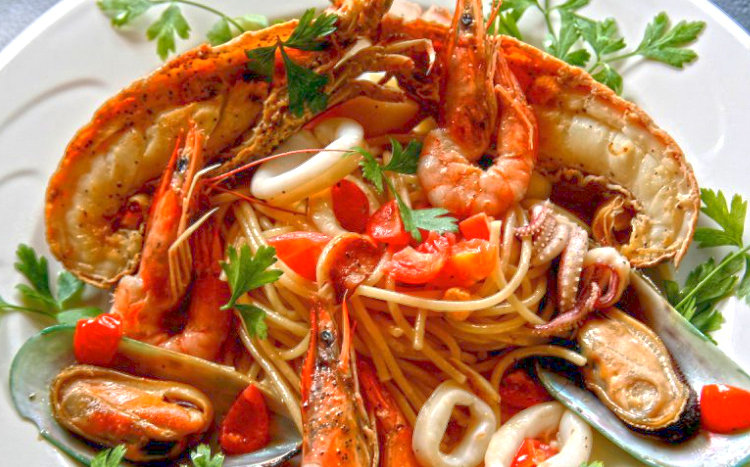 Al Borgo Italian Restaurant

29 / 49
The HungryGoWhere team is here to help you. Listed below are this eatery's available take-away and delivery options.

Delivery:
Al Borgo Italian Restaurant is offering delivery via the following options:
https://food.grab.com/sg/en/restaurant/al-borgo-islandwide-delivery-delivery/SGDD02256
https://deliveroo.com.sg/menu/singapore/newton-balmoral/al-borgo-bukit-timah

Take-away:
Al Borgo Italian Restaurant has no take-away options.
Al Borgo – or "village" in Italian – is an authentic trattoria. Situated on Bukit Timah Road, it offers a tantalising menu of home-style dishes that's served in a cosy setting.Just look for Chef Tiziano or restaurant manager Daniele to enjoy the quintessential warm Italian hospitality.MUST TRIES: Must tries include oven-baked pizzas and specialty pastas that are a hit amongst newcomers and patrons alike.You will also love the tuscan-style charcoal grilled dishes like the homemade Italian pork sausages and T-bone bistecca alla Fiorentina (750 gr steak).Those with a sweet tooth will not regret ordering their homemade Italian desserts, which include Chef Tiziano's delectable Italian cheesecake.
Hours:

Daily: 11:30 - 14:00
Daily: 17:30 - 22:00
Address:
383 Bukit Timah Road, #01-02 Alocassia Service Apartments
Re: Citizenship Approval Chances

Hi All,

Would like to know SC chances for me and my family.
Applied for SC in Dec 2021 with combined family of 4 including me and wife and 2 children ( 1 Boy and 1 Girl).
Boy = 10 Years
Girl = 12 Years
Both .....



Posted in PR, Citizenship, Passes & Visas for Foreigners

After living overseas, came back to Singapore but struggled to adapt this one year

The pace of life was always known to be fast but struggling with normal work habits and expectations as well.

Other than work competitiveness, .....



Posted in Staying, Living in Singapore
Re: Citizenship Approval Chances



the system only gives an option to upload latest Salary slips. Does anyone knows how to update latest Gross Salary?

Regards,
Alok.


Can you not add it as an extra page in the same PDF?
Also if the salary increase is not .....