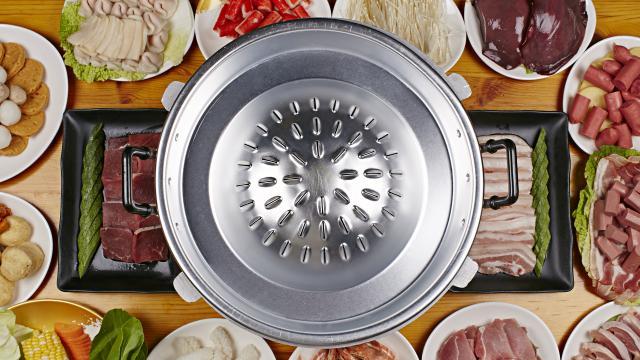 Mookata

31 / 59
Mookata offers some of the best Thai cuisine serving a tantalising collection of dishes that are suitable for family gatherings, large groups, catching up with friends and colleagues. From Tom Yum Chicken to Half Shell Clam its extensive menu is reflective of the restaurant's efforts to cater to every palate.This restaurant is located in Katong along East Coast Road. Mookata is a Thai style barbeque restaurant. Fired by their love for authentic Thai food, Mookata Katong was one of the first in Singapore to launch this yummilicious Thai Steamboat BBQ!MUST TRY:Indulge in their mouth-watering dishes such as Xiao Bai Cai, Kang Kong, Otah Fishcake, Cheese Tofu, Flower Clam, Mantis Prawn, Pork Belly and Chicken Skin.For their drinks, they offer homemade beverages, soda, coffees, and teas.
Hours:

Mon - Thu: 17:00 - 00:00
Fri: 17:00 - 01:00
Sat: 12:00 - 01:00
Sun: 12:00 - 00:00
Address:
103 East Coast Road
Cuisine:
Asian, Chinese, Indochinese, Steamboat, Thai
Re: PR Approval Probability 2021
Posted in PR, Citizenship, Passes & Visas for Foreigners

I completed a 2 hours long "community sharing session" aka CSS on the 20th. They are held in CCs all over the island - you are eligible to attend the events within your area. They divided us up into 6 groups of approximately 10 people, give or take a few (I didn't .....



Posted in PR, Citizenship, Passes & Visas for Foreigners
Re: Interpol red Notice for misappropriating $88k
If you read the article he really ran away from massive loan shark debts as much as anything. I wonder what he did for 15 years?



Posted in General Discussions