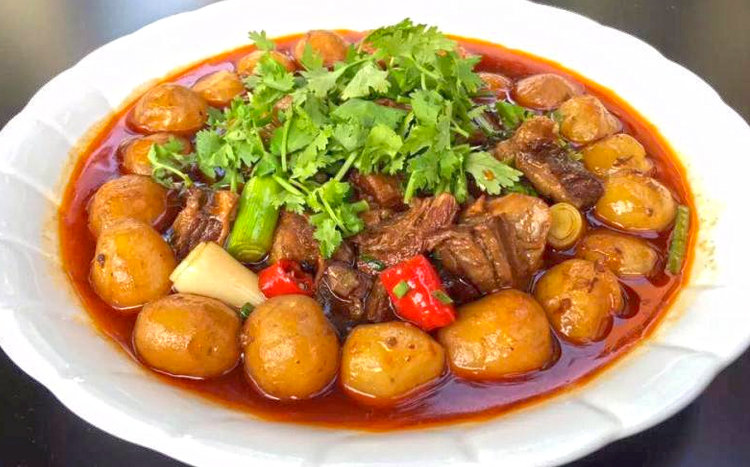 Si Wei Mao Cai
思味冒菜
30 / 31
The HungryGoWhere team is here to help you. Listed below are this eatery's available take-away and delivery options.

Delivery:
Si Wei Mao Cai is offering delivery via the following options:
https://siweimaocai.oddle.me/en_SG/

Take-away:
Si Wei Mao Cai is offering take-away via the following options:
https://siweimaocai.oddle.me/en_SG/
Facebook
One of the pioneer Sichuan restaurants that brought the delicacy of Mao Cai to our shores, Si Wei Mao Cai - which can be found at Mosque Street - introduced Singapore to the world of traditional Sichuan hotpot stew dishes (Mao Cai) consisting of an assortment of vegetables, noodles, meats, or fish blanched and served with fragrant and (oten) devilishly spicy Ma La stock, that offer a taste of authentic Sichuan delicacies without you actually being there.If you're less inclined toward the mouth-numbing potency of Ma La, have no fear, as the good people at Si Wei Mao Cai allow you to customise the level of spiciness of the dishes. You'll be free to tuck into the delicious stews to your heart's content without risking an upset stomach. Chilled beers are also readily available to quench your thirst and contribute to the charming and very homely buzz of lively conversation that characterises the ambience at this restaurant.MUST TRIES: Mao Cai, Eggplant, Duck with Potatoes, Catfish, Wang Lao Ji Herbal Tea
Hours:

Mon - Fri: 11:00 - 22:30
Sat - Sun: 11:00 - 00:00
Address:
33 Mosque Street
Re: Citizenship Approval Chances

Hi All,

Would like to know SC chances for me and my family.
Applied for SC in Dec 2021 with combined family of 4 including me and wife and 2 children ( 1 Boy and 1 Girl).
Boy = 10 Years
Girl = 12 Years
Both .....



Posted in PR, Citizenship, Passes & Visas for Foreigners

After living overseas, came back to Singapore but struggled to adapt this one year

The pace of life was always known to be fast but struggling with normal work habits and expectations as well.

Other than work competitiveness, .....



Posted in Staying, Living in Singapore
Re: Citizenship Approval Chances



the system only gives an option to upload latest Salary slips. Does anyone knows how to update latest Gross Salary?

Regards,
Alok.


Can you not add it as an extra page in the same PDF?
Also if the salary increase is not .....