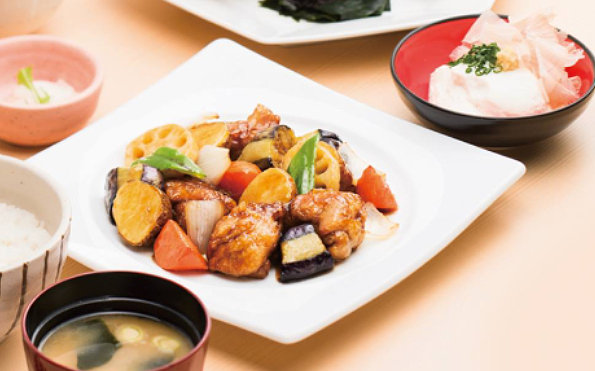 Ootoya

16 / 26
The taste of OOTOYA is traditional Japanese home-cooked food. It is the taste of a Japanese mom's cooking for her family, where much effort is put into preparing healthy and tasty meals.
Ootoya offers some of the best Japanesecuisinein Singapore, serving a tantalising collection of dishes that are suitable for casual dining and group gatherings. They are known for serving a traditional set meal called Teishoku. It consists of a main dish, rice, miso soup, and pickles.Located at The Clementi Mall along Commonwealth Avenue West, Ootoya provides a cosy and tranquil atmosphere to make one's dining experience relaxed and truly memorable.Ootoya aims to promote a healthy lifestyle by encouraging well-balanced diet. They use fresh and nutritious ingredients in their recipes to serve not just delicious, but most importantly, healthy food, that can be enjoyed all day.MUST TRIES:Experience Teishoku Style and discover delicious dishes such as Katsu Don, Karaage, Tori Kurozu, Saba and a lot more.
Hours:

Daily: 11:00 - 22:00
Address:
3155 Commonwealth Avenue West, #03-53 The Clementi Mall
Re: PR Approval Probability 2022
I suspect that Covid might have prompted more Malaysians than ever to apply, raising the bar for everyone else. So an increase in rejections might have more to do with the number of Malaysians in the queue (we know who gets ultimate priority).



Posted in PR, Citizenship, Passes & Visas for Foreigners
Re: PR Approval Probability 2022
Their fields of research are diverse. Cancer, ageing, neuro, etc. Even the "hot" fields don't guarantee anything.



Posted in PR, Citizenship, Passes & Visas for Foreigners
Re: PR Approval Probability 2022
Maybe it depends on their area of research. Anyway, I guess the take away is that there are some factors which might give you an edge, but still nothing is guaranteed.