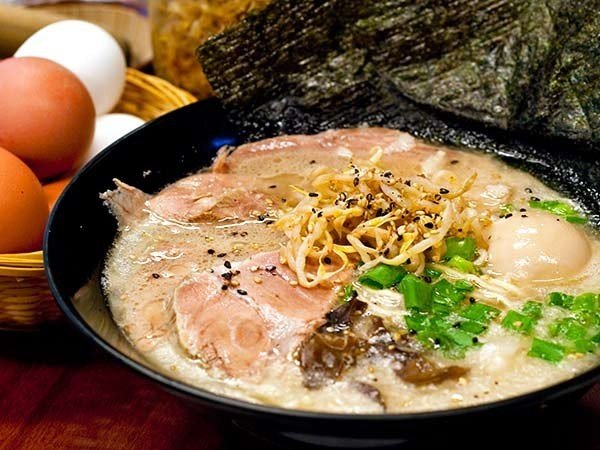 Keisuke Tonkotsu King

102 / 113
The HungryGoWhere team is here to help you. Listed below are this eatery's available take-away and delivery options.

Delivery:
Keisuke Tonkotsu King is offering delivery via the following options:
WhatsApp: 8879 8670
Phone: 8879 8670

Take-away:
Keisuke Tonkotsu King is offering take-away via the following options:
WhatsApp: 8879 8670
Phone: 8879 8670
THE BUZZ:Keisuke Tonkotsu Kingoffers some of the best Japanese cuisine in Singapore,serving a fascinatingcollection of dishes which ramen lovers will surely enjoy. With different toppings and flavours, every dish in the menu is bound to satisfy your taste buds.Keisuke Tonkotsu King is conveniently located at Orchid Hotel along Tras Street where you can just stroll around after having a satisfying meal.Keisuke Takeda, founder of Ramen Keisuke, cooks ramen in aninnovative and creative way to treat customers one of a kind ramen thatnobody else has tried and tasted before.MUST TRY:Indulge in the pleasure of their deliciousTonkotsu Ramen. You may also opt forBlack Spicy Tonkotsu Ramen with Japanese Seaweed, Black Spicy Tonkotsu Ramen orRed Spicy Tonkotsu Ramen. Make it more delicious by adding flavoured egg and some toppings, too!
Hours:

Daily: 11:30 - 22:00
Address:
1 Tras Street, #01-19 Orchid Hotel
Take a closer look at Cerwin Vega and you'll see more of the right products at the right prices
than ever before with improved performance, award-winning innovations and great new looks. The best of the old and the best of the new: that's today's Cerwin Vega But maybe what's most interesting is .....



Posted in 20's Club

Hi all,
I have a qn. I applied for PR in April 2021.
Just submit an update for my updated passport to ICA yesterday and the submit documents button disappeared today.

Is that normal?


It surely has nothing to do with .....



Posted in PR, Citizenship, Passes & Visas for Foreigners
Re: Apply SC or renew pr first
Just means you cannot leave Singapore while it's expired as if you do you are telling ICA you are giving up your PR. In the past I've gone as long as 15 months without a valid REP. But I never left Singapore (even to Batam or Johor) so no issue.



Posted in Staying, Living in Singapore