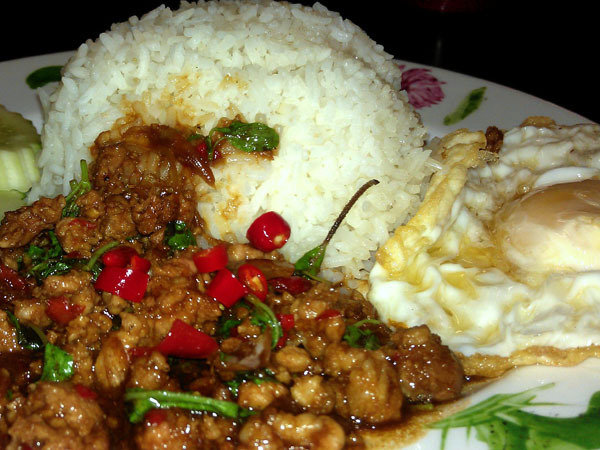 Thai Gold Food

1 / 1
Thai Gold Food's small selection of Chinese-influenced fare like rad na (Hong Kong-style hor fun) is well done with the de rigueur wok hei flavor, but it's the Thai standards that shine: the stir-fried pork with basil leaves and chilli ($5-$15) is one of the most authentic in town.
Hours:

Daily: 11:30 - 16:00
Daily: 17:00 - 23:00
Address:
91 Bencoolen Street, #01-14 Sunshine Plaza

Read the article but didn't watch the video interview of the Russian woman born in SG. Both her parents are not PR or SC, they were in OandG industry and were frequently at sea. Her mother's ship happened to be close to SG when she .....



Posted in PR, Citizenship, Passes & Visas for Foreigners

You'll be fine regardless Mal. I sold my stock portfolio last night. I don't entirely trust the GOP not to screw up the debt ceiling deal.


Market timing is one of main reasons investors underperform the market. I honestly .....



Posted in PR, Citizenship, Passes & Visas for Foreigners
It's only one member on this forum that has been in EP for so long, not multiple "members" as what LF claims. And malcontent isn't a good example as he deliberately chose to stay on EP for more than 2 decades and his wife is a PR so he can convert to LTVP any time if he *touchwood* loses .....