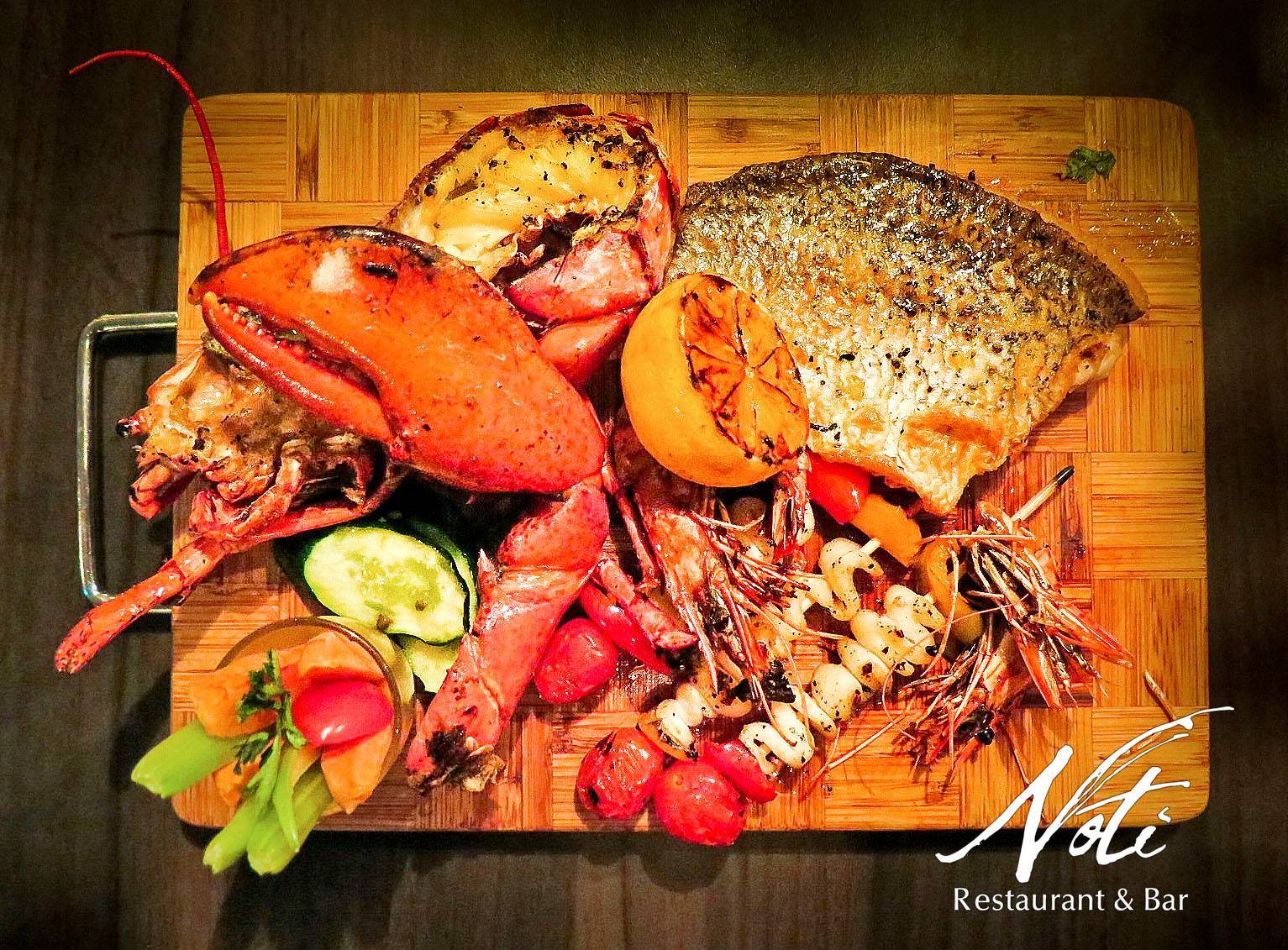 Noti Restaurant & Bar

8 / 15
THE BUZZ:Industry veteran, Toni Rossetti, has put a dose of his heritage into sexy eatery Noti Restaurant & Bar along Club Street.

Great for wine-soaked dinners with friends, Noti occupies the ground floor of two shophouses and oozes laid-back vibes with stylish exposed bricks and dim lighting.

MUST TRIES:The pasta-heavy menu reads like a love letter to his family's culinary heritage; there's a section with his mother's recipes, traditional Pugliese eats, as well as heirloom desserts.

Try a regional staple, the freshly-made orecchiette pasta with pork salsiccia (Italian sausage), porcini mushroom, chilli and garlic.

Also worth a try is the earthy and nutty risotto of mushroom, walnuts and white truffle oil.

A meal here gets pretty darn close to a home-cooked Italian feast.
Hours:

Mon - Sat: 17:30 - 23:30
Closed: Sun
Address:
54 Club Street

How are they married and separated at the same time? Do you mean they're in the separation period before divorce? Because if so, I'm not quite sure that .....



Posted in General Discussions
Lol, dude, the least you can do is to change the content. Not just replacing the word men to women. :-k

Anyway, I have not met any women who cheated their partner yet, and what is IME women? I have never heard of that before. :-k

Cheers
You're either very young or .....



Posted in General Discussions
To all women

This is a sensitive topic to talk about and yet not a foreign topic. But I do want know why women cheat on their partner (bf, husband, companion), and yes, I am a male who write this topic. I asked because some women in my circle do that. Just to be clear, not all women .....



Posted in General Discussions