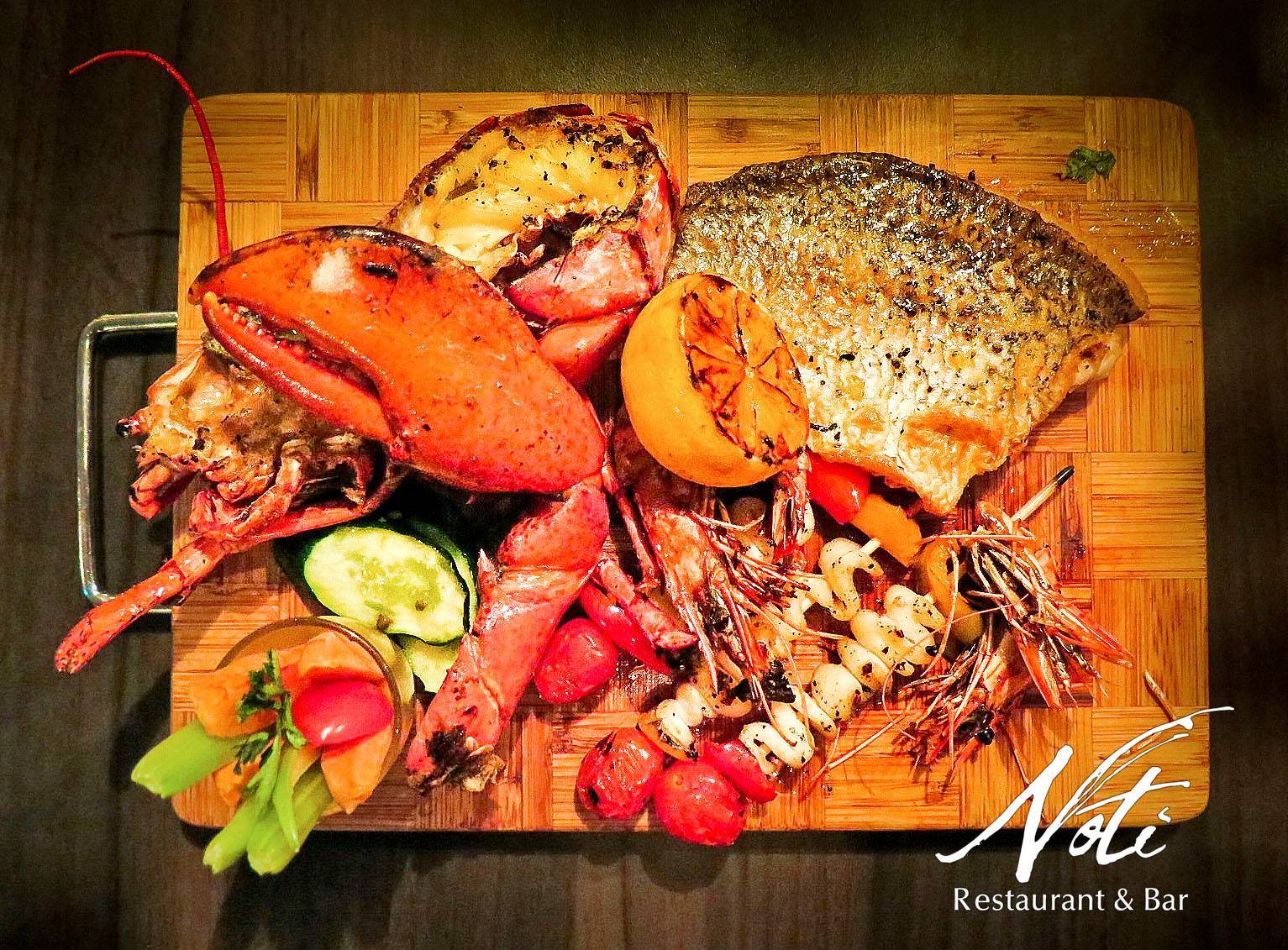 Noti Restaurant & Bar

8 / 15
THE BUZZ:Industry veteran, Toni Rossetti, has put a dose of his heritage into sexy eatery Noti Restaurant & Bar along Club Street.

Great for wine-soaked dinners with friends, Noti occupies the ground floor of two shophouses and oozes laid-back vibes with stylish exposed bricks and dim lighting.

MUST TRIES:The pasta-heavy menu reads like a love letter to his family's culinary heritage; there's a section with his mother's recipes, traditional Pugliese eats, as well as heirloom desserts.

Try a regional staple, the freshly-made orecchiette pasta with pork salsiccia (Italian sausage), porcini mushroom, chilli and garlic.

Also worth a try is the earthy and nutty risotto of mushroom, walnuts and white truffle oil.

A meal here gets pretty darn close to a home-cooked Italian feast.
Hours:

Mon - Sat: 17:30 - 23:30
Closed: Sun
Address:
54 Club Street
Re: Man found living in Hillview drain

https://www.todayonline.com/singapore/5-hour-search-police-gurkhas-man-underwear-drain-2178676?fbclid=IwAR3xR31v4f-XTpaqFh9fmaErUOo5VtBFlY2K_NWz12kQIH5VNUHaqxTG30Aandmibextid=Zxz2cZ

Probably the craziest thing I've seen all .....



Posted in Latest News & Current Affairs


DP does not go with PR so either you are not a PR or your wife holds no DP. LTVP perhaps?
Assuming you are a PR, you can apply for LTVP or PR for .....



Posted in PR, Citizenship, Passes & Visas for Foreigners
Re: Chance of Singapore Citizenship


As mentioned by others, chances of SC for you are fairly low. However, even if you cannot keep extending your REP, you should be able to come back to Singapore as spouse of .....