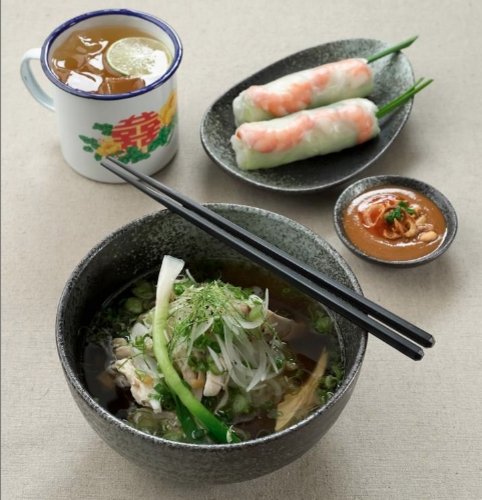 Nam Nam Noodle Bar

46 / 75
THE BUZZ:Nam Nam Noodle Bar is one of the most popular Vietnamese restaurants in Singapore that offers a memorable dining experience with their menu featuring delicious and authentic Vietnamese cuisine. They serve a variety of noodles, including Vietnam's famous pho, as well as savoury baguettes known as banh mi.
Located atRaffles City Shopping Centre and just a few minutes away fromCity Hall MRT Station, this casual quick-service noodle bar is a great place where families and friends can share and enjoy Vietnamese recipes at affordable prices.
MUST TRY:Items to look forward toincludeHanoi Pho, Banh Mi, classic Vietnamesenoodlesuch as Spicy Minced Meat Pork Balls Noodle and Soy Braised Chicken Noodles with Pork, Mekong Prawn Rolls, and a lot more.
Hours:

Daily: 08:00 - 22:00
Address:
252 North Bridge Road, #B1-47 Raffles City Shopping Centre
Cuisine:
Asian, Vietnamese
Why do they even need to scan the plates if every SG car has the ERP device?



Posted in Travel & Holidays
Re: HELP! Landlord Refuses to Return Deposit

Thanks PNHMK and Lisafuller for your replies.

What is my next course of action then, given my Singaporean landlord is based abroad?

Does this mean I have to take legal action and bypass the Small Claims Tribunal AFTER we .....



Posted in Property Talk, Housing & Rental
Re: HELP! Landlord Refuses to Return Deposit
Posted in Property Talk, Housing & Rental