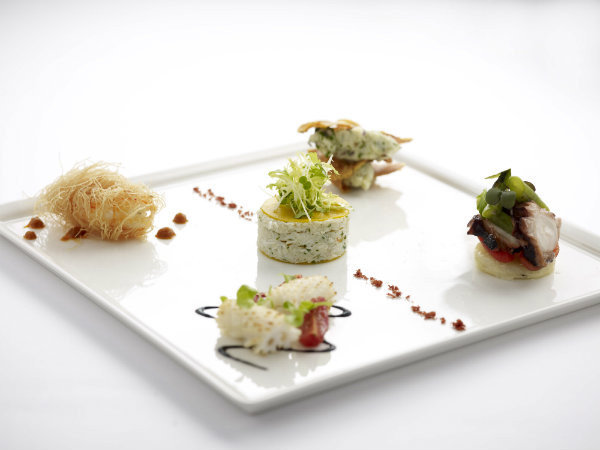 Buona Terra

8 / 8
THE BUZZ: Buona Terra offers some of the best Italian cuisine in Singapore, serving a tantalising collection of dishes that are suitable for fine dining, business meetings and social gatherings. It presents new tastes combining traditional ingredients of fresh meat, seafood, vegetables and garden herbs with creative and modern culinary techniques.Sitting at the side of Chateau TCC, this elegant dining place provides a cosy and sophisticated ambience to make one's dining experience relaxed and truly memorable.Buona Terra's chef de cuisine, Chef Denis Lucchi, only uses fresh and top quality imported ingredients to bring out the right balance of flavours; a personal culinary statement of his classic dishes.MUST TRY: Items to look forward to include 9 Years aged Acquerello Risotto served with Sicilian Red Prawns, Homemade Tagliatelle with abundant Fresh Porcini Mushrooms, Marinated Ocean trout with torched orange and ricotta cheese, and a lot more.For the perfect gastronomic experience, grab some wine to pair with your meal.
Hours:

Mon - Fri: 12:00 - 14:30
Mon - Sat: 18:30 - 22:30
Closed: Sun & PH
Address:
29A Scotts Road
I've been drinking sugarcane everyday for the past 2 weeks and wondered - would sugarcane make you fat?



Posted in Beauty, Health & Fitness
Re: SC Approval and Timeline Questions

Yes. I applied on 28 Sept 2020. Its been 30months and 3 days. My first application was rejected in 2019 (after 20 months processing time) and I applied again after a year.


Do you mind sharing your profile?



Posted in PR, Citizenship, Passes & Visas for Foreigners
I believe the PM function will be activated once you have made 5 posts on the board.

moderator



Posted in Aesthetic Enhancement & Cosmetic Surgery