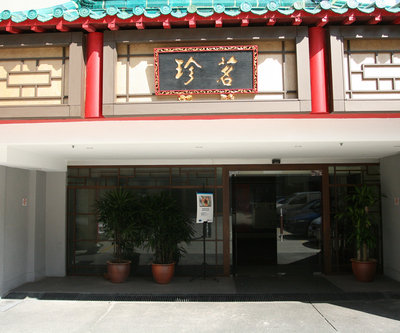 Beng Thin Hoon Kee Restaurant
茗珍奋记菜馆
16 / 29
Beng Thin Hoon Kee Restaurant offers some of the best Chinese cuisines in Singapore, serving a tantalising collection of dishes ranging from Hokkien Mee to Kong Ba Bao which are suitable for group gatherings and family occasions.Beng Thin Hoon Kee Restaurant is conveniently located at OCBC Centre along Chulia Street. It provides a lively and cosy atmosphere to make one's dining experience relaxed and truly memorable.Enjoy a sumptuous selection of dishes that are definitely worth the price. Prepared by theskilled chef using the freshest ingredients, no wonder this Hokkien restaurant is a favourite dining place among many Singaporeans.MUST TRY: Check out their delicious dishes such as Kong Ba Bao, Roast Chicken, Hokkien Mee and many more.
Hours:

Daily: 11:30 - 15:00
Daily: 18:00 - 22:00
Address:
65 Chulia Street, #05-02 OCBC Centre
Re: Chance of Singapore Citizenship
Thank you all for your comments. More info about our family. We are Indians, and we have lot of relatives, my parents, my in-laws, my brother's family all in Singapore. Initially it was just for short time because of my husband work but it is getting extended. I have extended my PR 2 times after .....



Posted in PR, Citizenship, Passes & Visas for Foreigners
Re: Man found living in Hillview drain


Staring from Diary Farm towards Mandai Rd, there is a lot of forested area on both sides of BKE. Seeing what appears to be made up camps with plastic chairs, and lots of other .....



Posted in Latest News & Current Affairs


Internet lingo since 1920 lol.... Deliberately misspelled version of "own"



Posted in General Discussions